Computan has launched three new HubSpot landing page templates in HubSpot's Template Marketplace.
After spending the last two years making hundreds of templates for our HubSpot partners we knew we could bring our ideas and lessons to all HubSpot users.
Our designers and developers have built stylish, conversion driven templates to ensure the best results. Between Projeto, Quake and MyApp, marketers have three sophisticated templates to make their own.
HubSpot Templates - Projecto, Quake and MyApp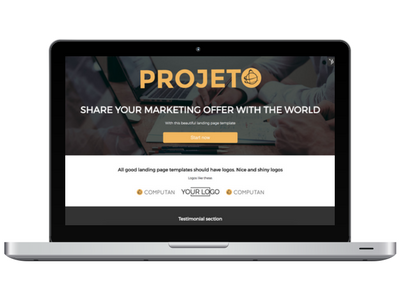 Projeto is our multi-row sales machine. Designed to make a visual impact through multiple sections this template provides the space to convert your visitors with compelling content. We've included landing page staples like a slick testimonial bar, a logo section for trust and a quick details section. We love this landing page for selling your services.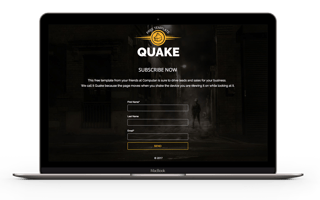 Quake was designed to blow your visitors away by cementing your brand within a great visual. This is a flat, one column landing page meant to encourage quick conversion. The landing page was designed to use visual hierarchy to get to the sell, with multiple headers and a large text content block, Quake's singular focus is lead conversion.

This fully responsive template comes with a bonus customers will love, when you shake your screen the landing page shakes with it.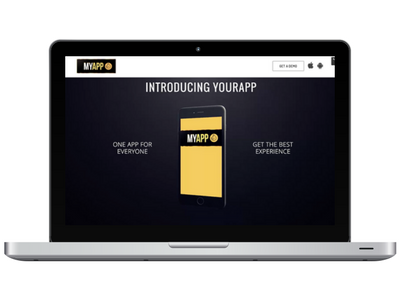 If you're ready to launch a new app, be prepared to be blown away by the MyApp landing page. Using video and animation this landing page cycles through your App features to give visitors a look. Video is your best sales tool on a landing page and this template ensures that your video is front a center.
Setting up your HubSpot Landing Page Templates
We know that is can be a struggle to get your HubSpot landing pages looking exactly how you want them, so with any template download our customers get two hours of support. Alternatively, I encourage you to check out our HubSpot support articles, here.