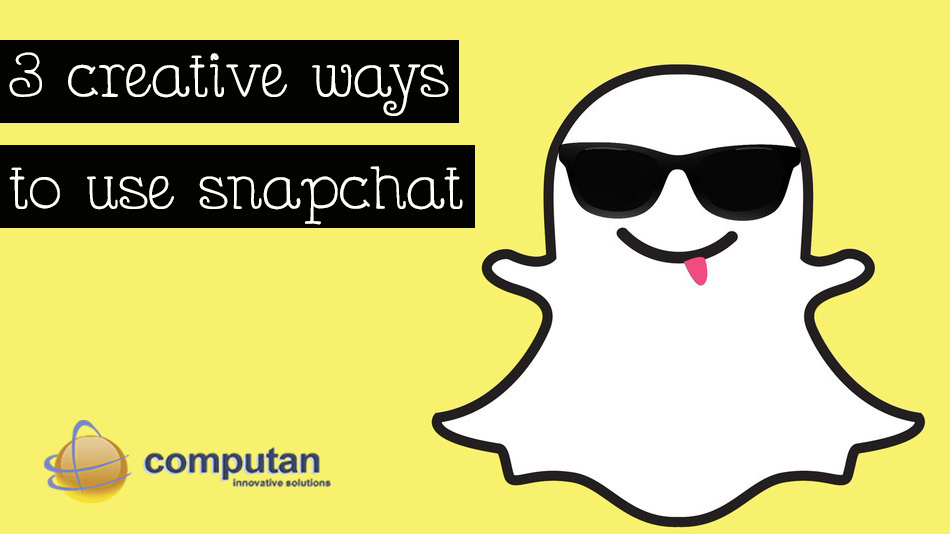 Snapchat might not be best marketing platform considering its users send and consume photos or short video messages that expire after a predetermined period of time. Many businesses find Snapchat difficult to monetize and see value. The analytics, conversion tracking and reporting tools are all difficult to get a read on. No wonder brands have been slow to adapt it in their digital marketing strategy.
Nonetheless, Snapchat is emerging to be an incredible force in digital marketing. Especially if brands want to engage highly popular, influential and lucrative groups in society (particularly the 18-34 segment). Brands should consider adding snapchat to their digital marketing mix. Here's why:
As Snapchat continues to grow and evolve, so does its user base of brands that are engaging with fans through the app. Here are 3 creative examples of how companies and organizations have used Snapchat and perhaps how they can inspire your own marketing efforts:
The first creative way to use Snapchat for business is making

short and engaging videos that answer customer questions, short-form video will be all the rage for marketing businesses online in 2015 and beyond. This type of media is a super awesome way for companies to communicate with their audience. Snapchat Discover launched in early 2015.
Take advantage of UGC and make personal contact with your customers, allow users to interact with you by inviting them to snap themselves wearing/using your products to your account for an opportunity to be featured on other social media campaigns created by your brand. This is becoming increasingly important in social media campaigns and known as hyper-personalized marketing.
You can also promote new product releases! It's an awesome idea, right? Especially if your target demographics are tweens, teens, and millennials. A good example of how a brand can introduce a new product on Snapchat is what MTV did to promote their show

Geordie Shore

during the summer of 2013. They asked fans to friend them on the show's Snapchat and those that did, started receiving exclusive videos and photographs leading up to the UK reality show's sixth season premiere. This campaign was very effective, and not because it's MTV. The campaign worked as planned well because MTV's marketing team, or marketing agency, knew just how to hit this promo out of the park by using the target audience's favorite platform.
What do you think? Do you need help integrating Snapchat into your digital marketing strategy? We'd be happy to review.