According to an industry survey, almost 40% of small businesses choose not to invest in a website. Most expressed that they thought it was too expensive or irrelevant to their business.
We believe you should be among the 60% of businesses with a website. Investing in your web presence will add validity to your business and give you a far greater reach than you might expect.
Besides, with the right web agency, you can get the biggest bang for your buck, maximizing your results while minimizing your costs.
That's what makes us a leading web developer, according to Clutch. Because of our proven track record, we're among the top in Canada on both the B2B reviews platform and its sister site, The Manifest.
To determine rankings, Clutch looks at several factors, including our client satisfaction rates and our ability to deliver. Simply put, we rank highly because we put our clients first.
We recently received a review from another satisfied client: LJ Welding Automation. The mid-sized equipment manufacturer asked us to take over their website. We initially provided updates and improvements to the backend's code. As the partnership has progressed, however, our work has expanded to programming SEO-friendly pages and creating an attractive design to bring in more customers.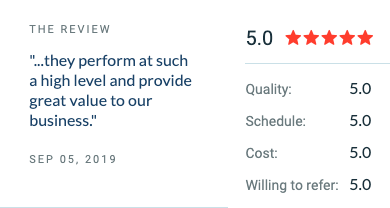 LJ Welding Automation now has a clean, fresh web design that reflects their professionalism and pride in their manufacturing work. Armed with the confidence of a user-friendly site, they've started expanding their business overseas. We couldn't be prouder to play a part in their success.
Another happy client is Islamic Relief Canada, the Canadian branch of a sizable nonprofit organization in 35 countries.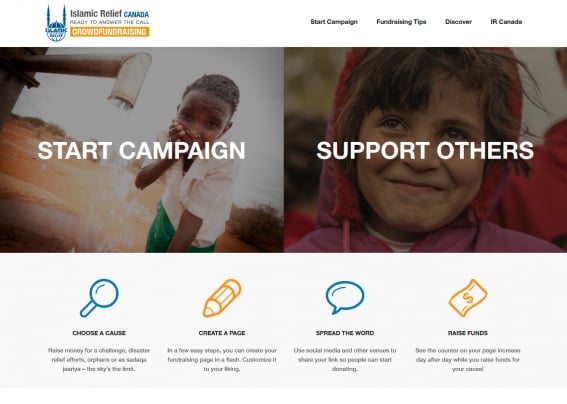 In a world where 47% of consumers expect a website to load in less than two seconds, we know that keeping a website quick and flexible is important to our clients and their customers. This is especially true for Islamic Relief Canada, since more than half of their revenue comes from online donations made through their website. Consistent uptime is always their top priority.
Since 2008, we've hosted and managed their WordPress website. We also provide surge capacity, maintaining a backup site in case of an outage or overwhelming amount of traffic. We also conducted redesigns and updates until the organization grew its in-house IT capability.
The result? We'll let our client talk about their success in their own words:
"Over the past four years, our website has had at most two outages due to a third party's servers, but from not Computan's fault. Moreover, if we ever have any issues, Computan responds to us within minutes. … We've stuck with Computan over the years because we've never felt the need to look elsewhere." – Deputy CEO, Islamic Relief Canada
It's hard to overstate the importance of hearing feedback from our clients. We always seek to improve, but it's nice to hear when you do something right, too.
Interested in starting your next web project with us? Contact our team today!