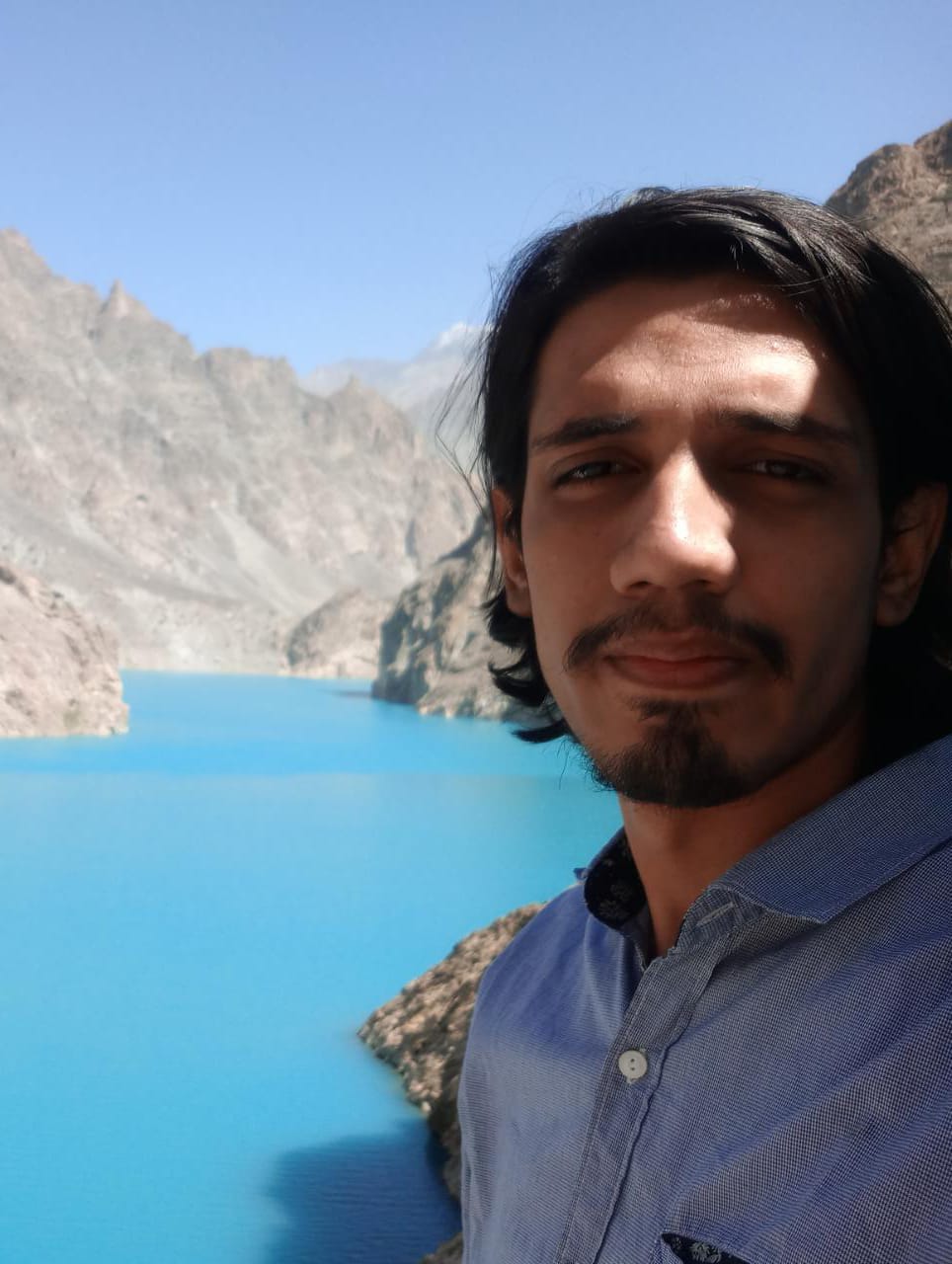 Ghilman is a HubSpot Integration Developer on our team. He has done many custom integrations in HubSpot from the ground up. Integrating ERPs like Blackbaud School and a custom Salesforce integration to HubSpot as well. In this installment of Behind The Coding Ghilman talks about his all-time roster for the Pakistan cricket team, why he played Center in basketball, and what his favorite part of coding is.
Hi Ghilman! How are you?

I am good Sajeel. How are you?

Good thanks! What are the last three things you Googled?

The first thing was UEFA Champions League Fixtures

Are you interested in football/soccer?

Yes! I am a big Real Madrid fan and got into football in probably 2014.

What happened in 2014?

Nothing really. Cricket is actually my first love. But my friends and I started playing football. Once we started playing it, I started to watch it more too.

So you are into sports!

Yeah, I play cricket, football, and basketball too.

What positions do you play?

In football, I play keeper, and in basketball, I play center.

But you are 6'2! Centers usually are taller than that!

Well, in high school, they aren't. Most of our guards were small, and I played center.

That's true. Surprised you didn't play cricket?

Cricket is actually my first love. Cricket is everything here, and I played on my University team.

Nice! What else have you been Googling

I have been Googling when it's time to break my fast!

Yes, you are fasting and observing Ramadan.

That's right. No food from sunrise to sunset.

What else have you been Googling?

Pakistan and Australia fixtures and schedule to see when they are playing each other next.

You are really into sports, I can see.

Absolutely.

When was the last time you worked after hours to solve a hard problem?

I was doing a custom Salesforce and HubSpot integration. It involved a lot of data with the same objects and keys. Then we needed to port over attachments, and that is 100 GB of data to fetch from an API. So doing that took a long time.

Do you like doing HubSpot integrations?

Yes, quite a bit. There are a lot of interesting things to do with it.

What is one thing you'd like to see improved upon in HubSpot that would help code integrations better?

The 10k record search data problem is too low. Especially when dealing with larger databases.

Agreed! Who are three people you'd like to have dinner (dawaat) with at the same time, and why

3 legendary cricket captains – Imran Khan, Shahid Afridi, and Babar Azam.

Those are 3 of the best. Who would be the 'All-time 11' on your Pakistani Cricket Team?

That's a tough one. We could be here all day talking about it!

Let's try and figure this out.

Definitely, Imran Khan would be the captain.

Who else would be a part of the team?

Babar, Shahid Afridi, Wasim Akram, Shoaib Akhtar, and Inzamam Ul Huq. After that, it gets really up for debate.

When was the last time you cried tears of laughter?

During the test cricket series between Pakistan and Australia. Muhammad Hafeez was bowling, and the ball slipped from his and got smashed for 6.

What do you love about coding?

Actually, the part of coding I love is the non-coding part.

Really! What do you mean by that?

I love the brainstorming part. Mapping out the requirements, and architecture and coming up with a game plan to solve the problem. Pen to pad before hitting the keyboard. I love the planning phase.

That's definitely a little different than most.

Yes! It is a little different.





When was the first time you saw a laptop/computer

I was 6 years old. It was in a school computer lab. My elder siblings brought it home, but they didn't give me a chance to play. It sat there for 2-3 years and I didn't have to chance to play.

What would you have plsurf?

Sega Games. I think Art of Fighting? Definitely Need For Speed.

What is something your teammates don't know about you?

They don't know much about me! I keep to myself 😊. They don't know about my sports fanaticism. But now they will!