Choosing the right tool for your business sets the foundation for your business growth, and it's not a challenge only faced by those starting up. Once you've invested your money in something, you may realise that it's not enough, and need to either shift to something more beneficial, or integrate. Yes, integration- the word used at the drop of a hat, once you get into eCommerce software products. Since there are so many options out there, it becomes really hard to choose the right option, without wondering if you're just wasting your time, money and efforts. Putting myself in the shoes of a marketing agency or a business owner, I found myself scratching my head over this, and then indulged in long conversations with developers who have been working with clients just like these. After that was done, my hands were itching to write it down and let the world know how easy the solution is! But first, we need to get some things cleared up:
Setting aside the differences between marketing automation and CRM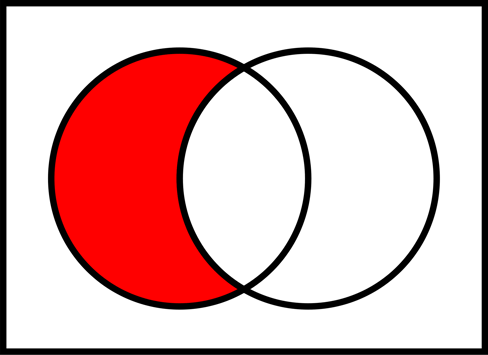 Let's face it- they both have kind of same functions. They both deal with leads and sales and marketing and communicating with customers. The truth is that CRM is a Customer Relationship Management system, which purely deals with engagement with customers that leads to sales. Marketing Automation, as the name implies, deals only with marketing and getting those customers that show up in your CRM.
CRM is at the core of the business operations, leading to a well-organised sales process, from scratch till the end, and keeps the record of any and every process, where you can nurture leads, gain access to analytics and reporting, conversion rates, ROI and collaborate with teams to reach team goals to name a few features.
Some people get confused between the both, and other companies claim to offer both in one, single platform but they all started off as one or the other, and consequently, are masters at one. Therefore, the marketing automation industry has been booming, as more and more companies are using a combination of CRM and marketing automation to boost their sales. Here are some statistics to show just that: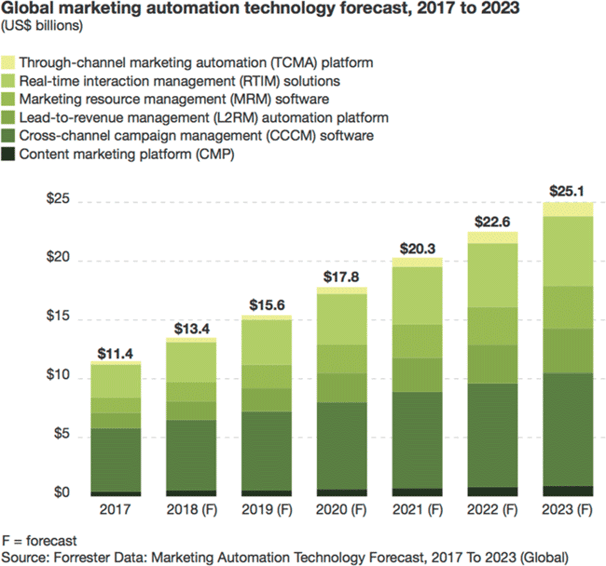 Is ClickDimensions a viable option for Microsoft Dynamics CRM?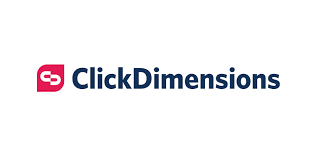 Yes and no. Yes, because duh- it was made for it, but it wasn't a match made in heaven. While it does offer some great marketing automation tools, it doesn't offer SEO tools, blogging options or a CMS (that HubSpot does offer)- which means you'll have to make more integrations down the road. Another con is that it's only made for Dynamics, and you'll be settling for deeper commitment with Microsoft CRM Dynamics, moving to something else being even more tedious. It is deemed to be convenient, as it fits seamlessly, and it's not as expensive as HubSpot… but it's not for free-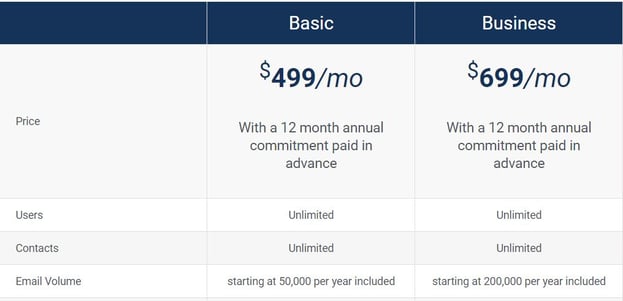 How well does a CRM Microsoft Dynamics-HubSpot integration work?
"It's possible, but If you already have a Mustang, you don't want to own a Porsche at the same time, unless you can comfortably afford both," Was Haseeb Ilyas' (a developer a Computan) reaction when I asked him about the integration. Both of these are market leaders of both the industries (CRM and marketing automation) we just discussed. Having both of them is more like owning two sports cars. So, although I would love the answer to be, "Yes, it's a great option!" I'll have to be honest here and say that it's not cost-effective. At all.
But can we have the best of both worlds?
(Try not to sing that in your head)
Content marketing generates over 3x as many leads as outbound marketing and it costs 62% less. (Content Marketing Institute). It's not surprising that with Inbound Marketing, you're at a 75% likelihood of reaching the market. The owners of HubSpot are the inventors of this well-known marketing term, and HubSpot was created specially to fascilitate this methodology.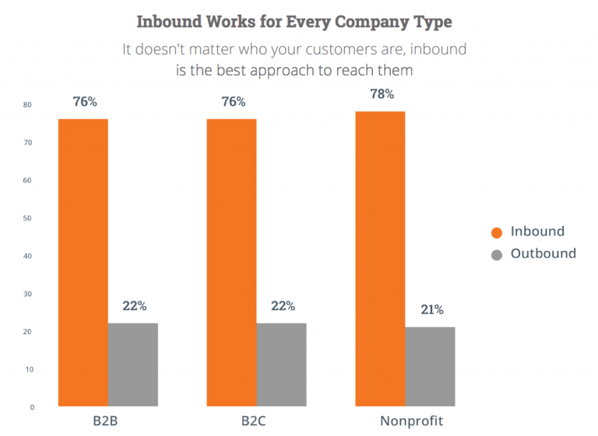 But then we have Dynamics CRM, with its robust customer relationship management tools, down to sales pipeline, contact management, extensive customer relationship history, call recording, monitoring and countless other features is quite unbeatable in its place. It also integrates with Microsoft Outlook, which makes it easier to sync it with the company's communications seamlessly. It's one of the most popular and effective ones used out there, with nearly nothing left out (at least for me, after having used it and having conducted training for it for 13 months). The only con I would see would be the usability. It's complex and hard to get a hang of, and it requires special training sessions or self-learning sessions. However, all that is worth it. The ROI of a CRM software system, when properly implemented, can exceed up to 245%. (IBM). Here are some more analytics to show how it should never be taken lightly: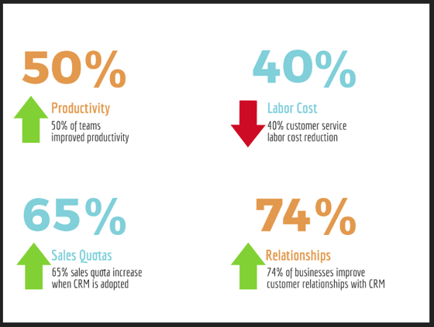 But now, we come back to the same question- can we get the best of both worlds?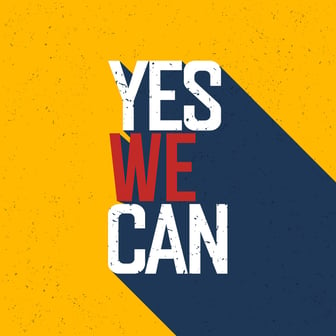 If you're a HubSpot user…
Then you can take advantage of all the inbound marketing tools and use its in-built, free CRM. An advantage of the HubSpot CRM, besides its affordability and its "forever free" version, is the ease of use that requires no rigorous courses and practice. The minor disadvantage would the absence of certain advanced features, which can be fixed with the right integrations. PhoneBurner and Kixie are excellent tools, the latter being way less expensive and would be a preference for me, as it offers more features for a way lesser pricing, despite being relatively new to the market.
If you're already a CRM user…
As discussed above, you don't have to get two sports cars. There are some excellent marketing tools out there that can work alongside your CRM, so you could reach the absolute potential of your prowess to succeed. When I asked Alan Grainger from our marketing team for recommendations on marketing automation software, here's what he said: "SharpSpring, Active Campaign, Mailchimp, Ontraport, Prospect.io and SendinBlue to name a few! Depending on your company's needs, you can use a perfect combination of any of the marketing tools out there, and you'll be good to go." I, myself recently wrote an article about All the Tools Your small business needs for your inbound marketing strategy which should be pretty handy.
Unequivocally, you could use any. Now, that you know all the pros and cons and what the experts have to say, the wheel is in your hands. You could even ditch Dynamics 360 and go with HubSpot, if marketing is your top priority.