Ready for INBOUND19?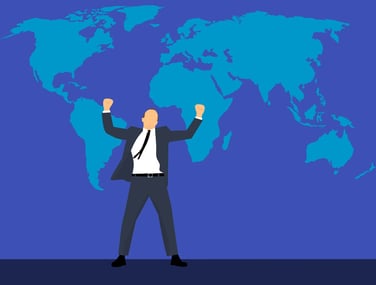 It's that time of year again with HubSpot's annual INBOUND event upon us. For those that have never been it's the digital marketing industry's biggest and best event of the year- 25,000+ attendees will congregate in Boston to learn from hundreds of different speakers and inspiring keynotes from the likes of Katie Couric, Elizabeth Gilbert and Alexis Ohanian.
For the fourth consecutive year Computan is one of the many great sponsors of the event. Also this year we're proud to be sponsoring INBOUND's first Startup Meetup and Pitch Night at INBOUND 2019 which is aimed at helping the best and brightest startups make a big splash at INBOUND.
So, what is it all about?
The event discusses absolutely anything and everything related to sales, marketing, technology and business- and it's all current and cutting edge. People from all over the world would be there to share their novel ideas, to inspire and to get inspired, and leave a different person. To top it all off, there are going to be food and drinks and entertainment.
INBOUND19 For Marketers Looking For a Technological Edge
Our team took a deep look at the agenda for INBOUND19 to see what speakers would give the best talks to marketers looking to staying ahead of the curve. We sought out to find the speakers on the lineup that would talk to marketers the most about cutting-edge, way-out-there big ideas that marketers aren't thinking about…yet. Remember how blogging and gated content were big things a few years ago? What's the next big technology or trend out there that marketers can learn now to get ahead of the curve and apply to their marketing campaigns when they get home? We took those questions to heart when putting together the best 10 sessions, in no particular order, for marketers looking for a technical edge.
Here are the top 10 sessions by inspiring speakers, handpicked by the Computan team, that you shouldn't miss:
BCEC, 102 West
Speaker: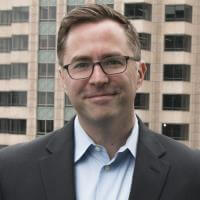 Product Manager, Emerging Technology
Did you know virtual reality is considered a mature technology? To some, it's no longer "emerging." Why? Because it's no longer "new." It's evolving into a more dynamic model, featuring an entirely new definition of content. If you want to travel to the frontier of immersive technology and harness its potential, then you need to know what extended reality (XR) is and how it functions.
I love it when we talk about cutting edge technology as something that's happening right now, instead of some far-off time in the future. Now is the era where what was deemed as science fiction a few decades ago is the current reality, and not just stuff from the movies. People other than Marty McFly experience these developments. Yes, even flying cars: Flying Cars Market is Booming Worldwide. I recently touched on the issue in this article I wrote about the power of AI in eCommerce, about how virtual reality is not only a common but affordable tool, which can be pretty profitable for your business. Now, before this turns into an essay, I'll suppress the urge to (or at least try) to not turn this into an essay!
The truth is, virtual reality is not just something for gamers anymore. Take this example- a game developer can put together an interactive experience set on the backdrop of a new housing development and have prospects download this 'game' on their VR headsets. Why can't a home builder use a framework like Unity (which has been around for quite a while as it is) and partner with videographer to film a backdrop of the development to set that up? Two very mature technologies, (Unity and video) working together on a platform that is a few years old, yet, doing something relatively different. Matthew Cooney and Fidelity are both well-respected in this area and Fidelity has always been ahead of the curve when it comes to user-experience on the front-end. Chatbots, an intuitive mobile-app and easy to use online banking/portfolio services have been things Fidelity has had for years, despite the banking industry usually being a bit slow in emerging technology. We're pretty sure Matt will have a lot of good to say here!
2. How Data and Channel Optimization Can Make or Break Your Customer Experience
BCEC, 162 East
Speaker: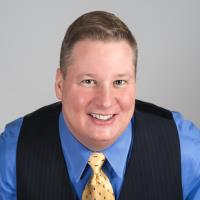 You're committed to delivering the best possible customer experience. That's why you interact with customers across multiple channels, including social media, text messaging, video, voice messages, email—and, increasingly, through voice-first devices like Amazon Echo and Google Home. So, how do you make sure you're communicating via the right channel at the right time? How do you ensure consistent messaging across multiple channels? How can you be certain that your customer communication is emotionally relevant and on-brand? Data-driven customer experience is the key. Join this session for insights into developing and integrating your marketing database to deliver the best customer experience.
The whole idea behind inbound marketing is for customers to seek you out, instead of the other way around. You set up a flower field, and the bees come to you. But if your flowers never bloom, then your field is, needless to say, a waste. So instead of dumping all the irrelevant content out there on the wrong channels at the wrong time, but with all the back-breaking effort, you really need to have a solid plan with the solid tools. Data is knowing exactly what your potential customers want and don't want, and how exactly you can reach them based on that information. You may be posting all those articles about things you think are important on Linkedin, when all your customers could have been reached out on Twitter, through another social media channel, or even through simple emails. Channel optimization is about exactly how you reach them. A lot of businesses overlook them, and aren't up-to-date with the current trends and ways.
Splice Software does a lot of heavy lifting when it comes to providing marketers with the intelligence they need to talk to prospects where they want to be talked to. Let's say, you or a client of yours runs the best pizza joint in town. Splice can help you figure out what people find the pizza chain through Google Reviews vs asking Alexa where the top pizza store in town is. Knowing that can help you market a whole-lot better. Darin heads the marketing at Splice and definitely knows a thing or two about helping marketers organizing their channels. Don't miss this one.
BCEC, 205 West
Speaker: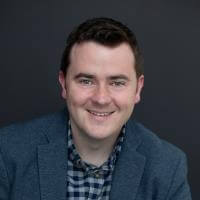 Your marketing team keeps complaining that the leads they've worked hard to generate aren't being followed up. Meanwhile, the sales team claims they are all over those leads, but complain that they are low quality, there are too many duplicates, missing fields, and mis-formatted data. How can you settle disputes like these? Two words: marketing automation.
There will be an ENCORE of this session at 1:15 PM on Thursday, September 5.
After you've checked out Darin Reffitt's talk on channel optimization you'll need to figure out how to keep data in the channels clean. At Computan we see a lot of different CRMs, customer HubSpot portals etc and certainly some are cleaner than others. There's no use having the right data and channel optimization, if there's no way to organise, sort out, analyse and utilize all that information. It's like a thunderstorm just before those flowers bloom. This is an issue that's not only not realised, but overlooked. This is that silent killer that leads to losses in time and money, right under your nose, with all the clustered information in your CRM. When I saw this topic, I jumped in my seat and said, "Hell yeah, someone is talking about this!" We've talked with Sean at PepperLand in the past and he's definitely a CRM expert. Pepperland also has a great reputation in the HubSpot Partner community for being experts at keeping data in portals in tip top shape. We definitely recommend checking this out because you'll more than likely be able to copy these workflows into your own portals to do yourself a world of good.
BCEC, 104 West
Speaker: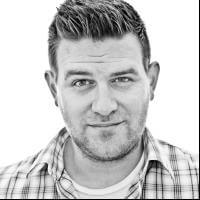 At the start of 2018, Sigstr had no Account-Based Marketing program. By the end of the year, over 50% of their new customers came through their ABM program and they had received an "ABM-ie" for their success. But it wasn't easy—they made plenty of mistakes along the way and experienced significant growing pains as they integrated an account-based strategy into their inbound marketing program. This session will walk through the evolution of a four-person marketing team developing an ABM program, with a special focus on what and how they messed up along their way to becoming an award-winning ABM program.
A geek from the Computan Team, (sorry- my boss and our VP Operations, Sajeel Qureshi) got that sparkle in his eye when he talked about ABM, so I felt I must include this one here too.
Once upon a time, Inbound Marketing was a relatively unheard term.
Once upon this time, ABM is a relatively new term.
There are things that should be the norm and aren't, and if you're not caught-up on this, your competitors might be. Account-based marketing (ABM), also known as key account marketing, is a business strategy which deals with account awareness and research. You build up your strategies and collect information about your target customers. After that, you reach out to your prospects with a customized approach- but of course, there's much more to that than meets the eye. This talk shouldn't be missed, because there's so much to be uncovered! Thanks to people like Terminus' Sangram Vajre (also speaking at INBOUND and the host of FilpyMyFunnel), ABM has been the new kid on the block for some time (which is an oxymoron I know). Terminus is also growing at a good clip and as they reach a critical mass as tool marketers and companies that need marketing use you can bet the premium on people that are well-versed in Terminus will increase. Terminus and ABM go hand-in-hand. People know what ABM is, but people don't know what it looks like on the back end. Marketers that work at agencies or as part of an in-house team should definitely check out Justin Keller's talk. Sigstr's good at what they do, and their marketing strategies are always ahead of the curve. Having the opportunity to go under the hood of what looks like a live and working ABM strategy sounds killer and a can't- miss-event.
BCEC, 157 East
Speaker: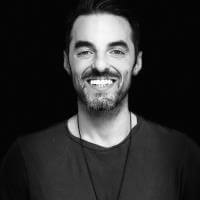 With a lean, validation-focused team investigating and developing new products, we've turned Gravity Products into a health and wellness focused DTC business that has now reached 28 million in revenue. If done right, the power of digital media can completely transform the way brands launch new products before you even have the inventory. In this talk, hear Mike discuss how to utilize data—from surveys and landing page tests—to go from a product idea to an actual product and the reasoning behind testing the viability of your product by attempting to sell it first before actually making it.
Leaving behind the mystery of how Steve Jobs sold his products by the millions on the first day of the launch, I want to relate my own experience. A few years ago, I launched a media company, and it started all from regular social media posts, before any app, website or material form of it was created. Within six months, we had 300,000 active followers on social media, and posts going viral. We'd eliminate the sorts of posts that didn't go well, and made more posts like the ones people were liking, commenting on and sharing. From there, getting to the products was a breeze, because people wanted anything from us. They knew what they wanted and knew that they wanted it. While promoting a product before it even exists seems like a bunch of nonsense and a far-fetched strategy, it's really not. This way, there are minimal risks and a high probability for success. I'm excited about this talk, because I'm a huge fan of this strategy, because I know it works.
BCEC, 157 East
Speaker: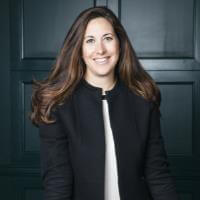 As technology and automation continue to drive marketing, authentic human connection remains imperative to foster memorable customer experiences. When it comes to the hospitality industry, a robot or computer program can't replace employees who act in the moment to elevate a guest's stay. While technology can complement human interaction, we've found that individuals are craving more connections, community, and personal experiences. In this session, Kathleen Reidenbach will showcase the way Kimpton approaches hospitality by incorporating the power of humanity, empowering employees to use their intuition and encouraging guests to connect with others in a deeply heartfelt way.
Because sales has become a process that requires lesser and lesser face-to-face interaction with our customers/clients, we tend to forget that it's humans like us that we're dealing with. So indulged in our analytics, marketing strategies and campaigns, we forget that selling isn't all about these technical processes. We forget that if the human on the other end is treated like a lifeless end to a means, we don't realise it. I realised how cut-off we are becoming when co-workers started being called "resources" and patients became "subjects" and people who buy from us became "customers" and nothing more than a term. So. in this digital world, it's important we don't lose that human touch. When all the logical facts about a purchase are out of the way, and we have two or three companies offering the same options, the customer will always make an emotional decision to make that final choice. They'll make that choice where they find a human connection. I wouldn't miss this talk, because this, again, is something that needs to be in the light. We need to address these issues.
BCEC, 151 East
Speaker: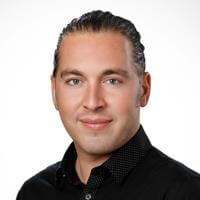 Every marketer knows the value of CRM in understanding and connecting with consumers. So, why aren't we translating these ideas to offline? Experiential marketing is on the rise (30% of CMOs will spend 30-50% of budgets on events in the next three years); yet, after each event, valuable insights are walking out the door. Highlighting his work powering brewery tours for Budweiser, behind-the-scenes tours for The Golden State Warriors, and craft events for Michaels, Jonathan will explore how ERM is upending the way brands build long-term relationships with consumers, and how data-driven experiences will redefine how you interact with customers.
Once again, I love how we need to think beyond what we are used to and how these issues area actually addressed than just me discussing it with a colleague over coffee and forgetting about it. Picking up from the thought about human interaction I left behind regarding the previous topic, this one delves further than just the importance of organic leads. ERM isn't much like CRM. It stands for Experience Relationship Management. The way we acquire information and utilize it doesn't have to be online every time. It doesn't have to be about having a desktop or a specific application at hand to access analytics. It's all about communicating with the customers, and that doesn't have to be complicated or in dire need of an internet connection. It saves up energy and increases the quality of your leads. Of course, I'm no expert on the topic, and would attend this to learn more!
BCEC, 260 East
Speaker: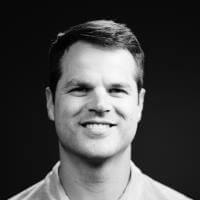 Co-Founder and Chief Creative Officer
From Poop to Gold is where entertainment meets marketing, where crazy ideas meet data-driven decisions, and where the story is first and everything else is second. We team up with incredible guests from all walks of life, who've succeeded in taking poop and turning it into gold. We also have episodes where Benton and myself open up about our day-to-day industry work, providing insights and learnings about marketing and creativity. We'll even dive into some of our own personal From Poop to Gold moments.
Daniel Harmon is the co-founder and creative visionary at Harmon Brothers, an ad agency that's been behind some of the mod viral ads in internet history, including Squatty Potty, Purple, Chatbooks, FiberFix, Lume, Camp Chef, and Poo~Pourri. Their groundbreaking ads have reached more than 1.4 billion views and over $350 in revenue, revolutionizing the way products are marketed.
For this article, I've had the opportunity to interview Daniel Harmon. Here it goes!
Aalia: Since storytelling and humour haven't exactly always been ways that are taken seriously in the professional world (except for strictly entertainment, of course), how did you make any headway? How did you take it so far?
Daniel: That involved really good creative thinkers that are storytellers by profession and are very interested in marketing as well. A lot of our writing comes from people who are comedians; people who write for sketch comedy. To us, it's always about wanting to tell a good story. It will be interesting to a lot of people. We usually try to start with people who are into comedy and try to teach them marketing skills. The team has been rather small at times, but I think we've always tried to bring in people who are the best at what they do.
Aalia: So, what should the audience expect from you at the Inbound event?
Daniel: A lot of what we've done in advertising, we have had polar opposite ends of the spectrum. One side, direct marketing- buy now and show offer for people to take action immediately. This can be spammy and cheesy and seen in a negative way. On the other end of the spectrum, you've got brands like Nike and Redbull and Ford and Apple- they're doing highly branded campaigns, wanting to make you feel an emotional connection with the brand. At the end of the day, it's always an emotional decision, once the specs of different brands are out of the way. We are kind of mixing the elements in our storytelling. You can also tell a compelling story and have people connect with characters emotionally. We mix the world's direct marketing and advertising together.
Aalia: That seems like an interesting combo. I was wondering how you find a balance in all of it. Marketing is a serious field, and story-telling on the other hand, is on the lighter side.
Daniel: As far as balance goes, we always see sales first, art second.
Aalia: So, we need to offer or prove something legit in the first place
Daniel: Yes, of course. Advertising has one purpose- to drive sales. Even branding, because we want sales to come around sooner or later.
Aalia: Creativity is at the core of what you do. And I know in ancient times, creativity was literally supposed to be a spirit that came to chosen people. We know that's a myth, but it's still a mystery to me sometimes, like in your case. Where does all that creativity come from?
Daniel: We try to recognize people first- artists and writers. From there, we also feel like everyone has a personal creativity spectrum of their own. Everyone can become funnier than they are. I can't be a much funnier version of Tina Fey, of course, but I can be better than how I am. I think so much of it really boils down to an entrepreneurship mindset, and the way you approach your creativity and humour. You have to come up with something and run it with other people and see the way the market reacts. If it doesn't work out, then maybe you need to try something else. At the end of the day, it's very similar to any kind of entrepreneurship. Those that are the best at developing their creativity and comedy are the same way the developer goes through a process or a code, and fixes things as they come up. Or a marketer goes through the process of sending all sorts of messages. They should see what works and what doesn't, and go with it.
Aalia: I used to kind of think that some people are just born more creative, but the way you put it- it excites me, because it makes it seem achievable. I'm still impressed by what you do, and I know it's hard, but knowing how it's done, instead of it being down to someone being born with it is motivating.
Daniel: Yes, if you're weak and in error, you can bring someone to make you strong. They need to test their message out to see if it's actually working. Anyone who's willing to go through falling on their face and getting up and trying, there's opportunities. I still believe that some people are born or brought up in a more creative environment. I think we can all be more creative and funnier than we give ourselves credit for.
Aalia: What's one thing you'd like to tell anyone who aspires to be a marketing guru like you?
Daniel: Ahhh... that's a tough one!
Aalia: What's something you'd tell them not to do? I'm sure there's a lot!
Daniel: I'd just tell them that there's no replacement for real-world experience. If you don't have real-world experience of making an ad of your own, then go and do it for free for somebody first. Go and do it for free and make it good enough that it gets their attention. There are people who are knocking at our door wanting to work for our company. It's all about showing what you can do. Create an opportunity for yourself. Whether it's a potential client or employer, you need to get into that and do the trial and error process. Create opportunities. At some point you have to ask for money. You don't want to starve yourself. Prove it. Then ask for the money. There are no excuses.
Westin, Commonwealth
Speaker: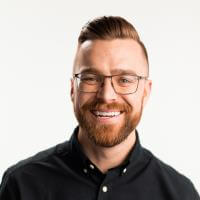 E-mail isn't the sexiest marketing topic, nor is it the most fun, but if done well it can lead to the best ROI of any tactic in your marketing mix. Regardless of industry and even though there is more noise in the inbox and more apps for consumers to juggle, e-mail continues to prove itself as the best one-to-one communication channel for brands and most preferred by consumers, but marketers continue to struggle with this channel even some 26 years after the first email campaign was sent. Join Michael Barber as he explores the best and most practical ways to improve your e-mail marketing strategy and campaigns, challenges your email conceptions, and shows you just why this channel continues to be vitally important for marketers. New this year, Deep Dive sessions are double the length of a normal session, and more in-depth with the goal of providing more advanced insights on popular marketing topics.
Email marketing has got 4400% ROI and $44 for every $1 spent, according to this survey, and this isn't the only time we've got similar results for statistics regarding emails. The numbers don't lie. To be able to master this tool would be like possessing a magic wand, and that's why no one should miss this one!
BCEC, 102 West
Speaker: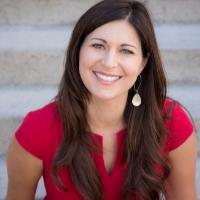 AI as bots is taking over websites and messenger applications and now Google can place phone calls to people and businesses. Can robots completely replace salespeople in the future? If our job is solely to discover customer "pain" and create a logical solution, the answer is yes. But is that best? What can you do as a high-value provider to ensure robots don't take over completely? And do we really want them to?
I recently dove deep into this topic for about two weeks, asking around and investigating the impact and potential of AI in today's world, especially where eCommerce is concerned. At the end of the day, despite the effective, convenient, cost-efficient options I found, there was always this question on my mind- "But what can't be replaced?" I still wanted to discuss and explore the question, because that's where anyone who wants to find a balance would want to draw the line, to hit that sweet spot to generate maximum revenue.
If you come across us at the event…
Our team is excited to be part of all these sessions and to share their own views and experience with everyone. Besides being the sponsors for the start-up event, we're still feeling very generous, and are offering four hours of free consultation and service for those who come over for a chat (of course, we won't tie you up if you don't want those free four hours).