Running a business twenty years ago was different from what it is now. At some point, it turned from local bar announcement, to pamphlets and brochures to web pages, then websites. When people migrated their social lives to the online pocket of the universe, marketers were the first people to flock there- for good reason. You put all your marketing efforts where the right people gather. As the online world got more complex, the ways to get to people got more and more advanced. It's not as simple as putting up a banner anymore. We'll take a look at how you can create the right tech stack and run the right integrations to give you a transparent and fully trackable inbound campaign for your business, even if it's not reached enterprise level as of yet:
Social Media Management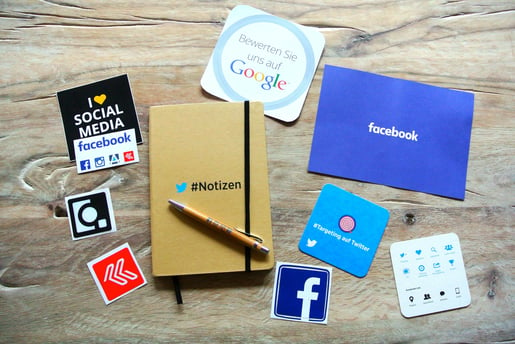 If you're a small business, and you don't really have a feature-rich website, or are totally depending on social media marketing, you should keep somethings in mind. Do not waste your time even trying to manually manage all the posts on various social media networks. Here are some tools you could use if you're a small business, depending a lot on social media: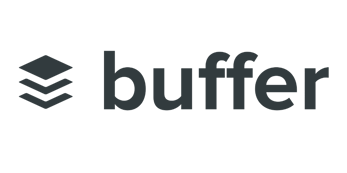 Buffer is an easy-to-use scheduling assistant, and you could manage three social media networks with ten posts a day on the free plan. It also has some sweet features, like alerting you about the best times to post, based on user activity. It also offers some neat analytics as well.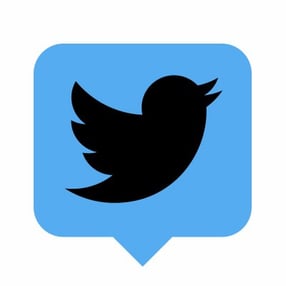 If you're a Twitter user, you'll get it. Period. If you use it once, you'll know what the hype is about. With TweetDeck, you can have multiple timelines simultaneously. These timelines could be filtered and sorted, depending on how many Twitter accounts you want to sign in with, and who you follow with each account. This way, you can also keep a good eye out for all sorts of hashtags and people you're following, to be in the loop when it comes to latest news and updates. At the same time, you could also communicate and post using those different accounts, without having to be labelled as shady!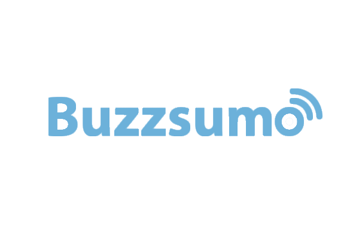 You know that if you're true to your trade, you do want to know what your competitors are doing and what your target audience has been talking about lately. Fortunately, you don't have to employ any spies or informant. BuzzSumo does it for you. You can use this to get to know the kind of content is shared across all social networks with detailed analysis reports. You could discover influencers in any field or on any topic. You can set up alerts for certain keywords, so whenever the keyword is first used, you are the first to know about it. And finally, you can keep a track of the content shared by you competitors (if they're not already using BuzzSumo to keep an eye on you!).
Reporting And Analytics Tools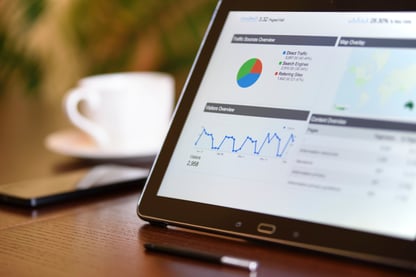 Surely, if you're keeping an eye on your competitors, you also have to keep an eye on how exactly people are reacting to your content and theirs, so you could re-target your marketing efforts effectively. If you're using a comprehensive CRM like HubSpot, you may have all the things you need… almost.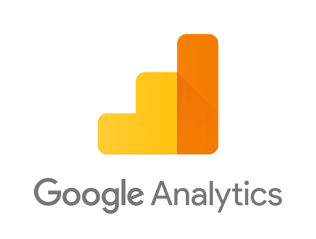 It's time for a moral story. There was once a lady who was our client. She was using HubSpot CRM, which she thought was enough for her. She thought having Google Analytics was even better. But one day, she wanted to know exactly who watched the videos she posted up to the 25%, 50% and 100% mark, and she wanted to track the number inside HubSpot. We used the HubSpot event tracking API, which allowed us to track information using a custom JavaScript code to track the information. The "event tracking" function could only track the number of people clicked on the video, and if you've got Google Analytics, you could keep a track of how many people have seen your entire web-page. If you add Google Tag Manager to it, it would make it even more powerful (it helps you insert snippets of code into your apps or sites without having to change the code) So, the moral of the story is that Google Analytics is important for anyone who's into inbound marketing, and wants the best out of it. Their own CRM and Analytics go hand in hand, and if you've got someone to customize it as per your needs, then that's just the cherry on top! With this tool, you could (duh) get a thorough analysis on your audience and their activity related to your content from every perspective. Okay, the cherry on top isn't what I'd said earlier. The cherry on top is that it's free!
A/B Testing Tools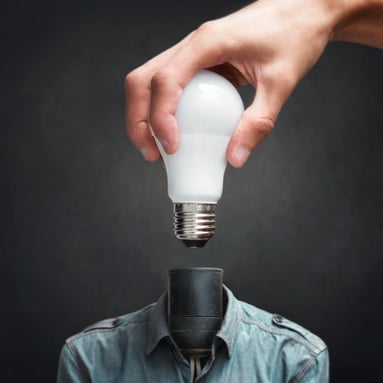 Under the banner of analytics tools, one of the most important ones are these. In case you're not sure what it does, then it's time for another story. I assure you, it's better than the previous one, and one many might be able to relate to-
It's about someone who wanted to be the best at his business, and in order to be successful, he followed what other successful people did. If he faced a problem, he would see what others had done. The problem arose when he faced a problem no one had ever seen. He used (shoving in your face with a flourish) the A/B testing tool! You can compare two versions of your web page or apps to see which one performs better over several metrics. With these tools, you'd be able to make informed decisions and take that risk factor away. They are really comprehensive tools, using control measures to eliminate any bias in the results. Here are some A/B testing tools that could be integrated with your CRM, since your CRM or HubSpot CRM might be able to perform some of the A/B testing tasks, but not all. Here are some of the most popular A/B testing tools.
VWO

VWO has been customized for enterprise level brands, where testing can be done for SPLIT URL and all sorts of multivariate tests, tailored specifically for enterprise brands. In their suite, you can build A/B tests, split URL tests that are really easy to conduct.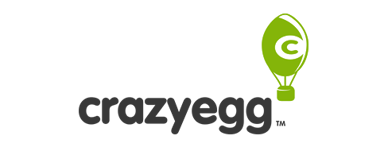 Just like the ones mentioned above, CrazyEgg would be in the top 10 on any list online, with a huge customer base and reviews. What stands about CrazyEgg is the heat mapping. You can tell exactly what part of your page customer linger the most, giving you the perfect place to move the content you want people to see. Since it's not expensive or hard to use, it can be an excellent tool, even for small businesses.
SEO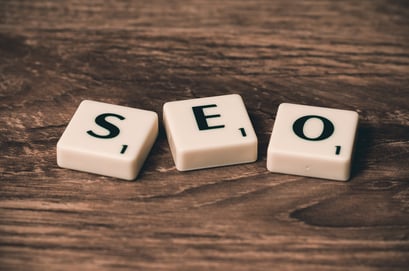 SEO (Search Engine Optimisation) is such a common term nowadays, it's synonymous with the industry now. Any content writer would know what it means. It means that all your amazing content should be discoverable in the first place when someone types their keywords in any search engine. It could be content marketing through blogging, video, news articles or copywriting. Anyone's dream come true would be to have their own content being the first result when googling. That's unrealistic, but not unachievable. What's achievable is increasing the chances of getting that done. There are a lot of tools to facilitate SEO. Here are the top three we picked:

If you've heard SEO before, you would also notice that in the desperation to get one's article about cats as the first result and if you see the words, "feline cats", you'll know it's a cheap move for SEO. Yoast runs a Flesch Reading Ease score to ensure it looks normal, among several other features it has. It offers some analytic tools too, like finding breadcrumbs, page previews and making sure there's no outdated information/keywords you're using. Lastly, keyword optimization is surely a part of it too. If you want to make your work easier, get the WordPress plug-in and give your content writers some relief and appreciation for handling ta task that needs such a complex, comprehensive tool! There are several more useful tools it offers that we didn't mention, but you can always head to the official website to find out more.

There are so many things that only Ahrefs can do for you, and that's why this would be one SEO tool that would always come up when discussing SEO tools. But why? First of all, Ahrefs being an all-in-one Ahrefs too, it would be impossible to talk about all of its features in one go. Secondly, one of this most unique features is the "keyword research tool, which can give you millions of keyword ideas across 170 countries! You'll get an in-depth analysis with easy-to-apply filters regarding the keywords and all the information relating to them. In short, it means that you'll know what your audience has been searching for. This could help in trend analysis. You can also measure estimated traffic for one or all countries for certain pages. Using Ahrefs, you can also look at ranking history for keywords, so you could identify or predict opportunities. Finally, it helps you overcome the dreaded content gap. You could find topics or sub-topics that your competitors could be using, and you might have missed them out for some reason. This isn't something unique to Ahrefs, but hey- it's offering it, along with all the other features it offers.
Content Creation, Collaboration and Conversion Optimisation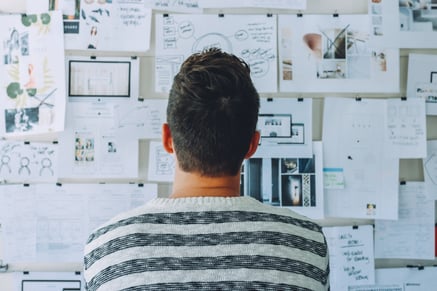 If This, Then That. We already covered how it would be easy to funnel all your social media channels in one place. This is about the same thing, but only with all your devices and applications. The first time I heard of it, I wondered what sorcery it was. Using this app, you could manage feats like backing up Instagram photos to your Dropbox, get alerts of any disease outbreak news from WHO and get email digests of Tweets from any category you choose. You can always get creative and figure out how any combination of these apps would affect your purposes

If we have to sum it all up, there are three basic things that Kissmetrics will help you do-
Track your customer conversion process
Identify trends that affect your conversion rate
Can recommend what adjustments to make in order to get the most ROI
With a user-friendly dashboard and collaboration with Google Adwords, it's the perfect tool to use!
Marketing Automation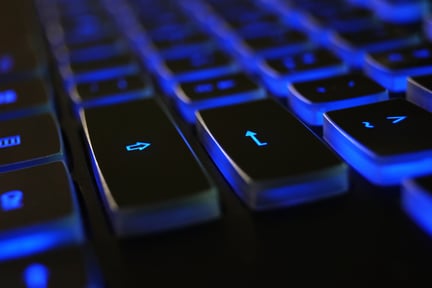 Marketing automation, put in a few words, is being able to execute several repetitive tasks… without having to do them all individually, repeatedly, or having to say, "But I only have two hands!" There are the market leaders like Mailchimp, but it's not the only one out there. Without further ado, let's check out some great options for marketing automation, and why you should use them:

Sharpspring is one of the most popular and cost-effective automation tools you could find out there. What sets it apart is the flexibility and ease with which it can seamlessly integrate with any system, via APIs or via integration with Zapier. It's been built to work with other CMSs, including Wordpress. The automation features are countless. It even profiles anonymous users! One agency may not have to use all of them at once, but knowing that there's backup for whenever you need them is a relieving feeling. Drip email campaigns are a piece of cake with Sharpspring. You can keep a track on all the activities, and thus, have an overview of how your campaign is going and review the life-cycle of a lead/customer. Automated emails are generated based on responses on various media by target customers- that would be most distinguishing feature. This means that without having to fill any form, you can reach out to interested customers only based on the sections of your website that they visited. Besides the behavioral-based automation, the analytics help you re-target your efforts, find weak links in your campaign, determine the costs of leads and much more. However, these analytics aren't detailed, as at the end of the day, it's basically just a marketing automation tool.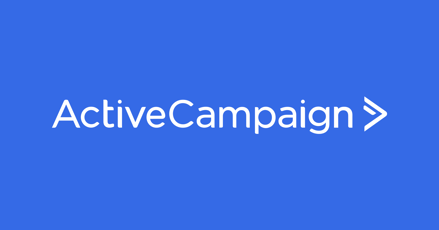 ActiveCampaign is a powerful email management tool. You can easily set up a system where you can send responsive, personalised emails. It gets even better than that- you could set up automated responses and follow-ups based on customer actions. It also has some very comprehensive messaging tools, like sending personalised text messages on mobile phones. These automations could be generated by information from their public Facebook profiles. It also lets you access the chat tool to be used with visitors, as they're going through your website. These messages could also be automated, based on customer queries, for efficiency and better response rates. There are more complex tools too, that almost seem too good to be true- based on their activity on your website, you can target Facebook ads that your audience actually wants to see, leaving nothing to chance. Without having to say it, as it would seem fairly obvious by now- segmentation is one of the key features of ActiveCampaign, to ensure that all the efforts are made in the right direction.
Now, that we have all the tools on the table, all you have to do is decide what's best for your business, you can align your resources and fill in all those gaps!