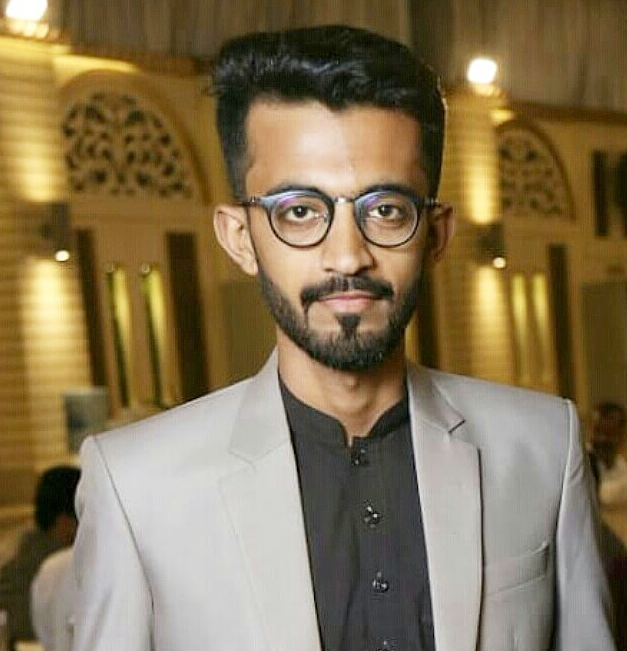 Hamad is a Shopify Developer on the Computan team. He's skilled in front-end Shopify tasks and is capable of customizing themes, building unique product pages, and eye-catching home pages from designs. In this installment of Behind The Coding Hamad talks about his football love, his family, and where he kicks his bike to.
Hi Hamad how are you?
Hi Sajeel. I am good thanks.
What are the last 3 things you Googled and why?
1 – Well the first thing I Googled was the most recent Pak vs Australia test match score
Who's going to win in your opinion?
Going to be close. Time will tell!
Do you love cricket?
In our culture cricket is a way of life. It's not my favorite sport though.
What is your favorite sport?
Football.
To be clear, American football or Soccer football?
Soccer obviously. That's the real football. American football is like Rugby!
Ok fair.
I love to play soccer. I have played since I was a kid.
Why do you like soccer?
I love what I learn from it. The quick decision-making, accepting defeat.
Do you like to lose?
No of course not! But you can't win every day in soccer or in life. You keep working and come back stronger.
What is your favorite football team?
I love FC Barcelona. Mainly because of Lionel Messi.
Isn't he on PSG (Paris Saint-Germain) now?
Yeah, but he'll always be a Barcelona guy. I know all the players and follow the team religiously. I have several apps on my phone that keep me updated on soccer happenings.
But FC Barcelona is your team?
Yes! FC Barcelona is my time. Visiting Camp Nou (their home turf) is my dream!
What else have you been Googling?
I did some research on JS code. I got the chance to work on a sticky navigation system for a website. My code wasn't working so I was looking for some other code I could use and customize.
The old copy and paste routine?
Yes! It's actually a copy, paste…and customize!
Ok, what else?
Some poetry from my favorite poet.
Who is your favorite poet?
Munir Niazi – he's classic.
Which poem of his do you like?
Hamesha Dair Kar Deta Hoon Mein – loosely translated to I always procrastinate!
When was the last time you worked after hours to solve a hard problem?
Not too long ago actually. We were in the middle of upgrading a Shopify Plus client to Shopify 2.0. My teammates and I (Adeel, Umar, and Nadeem) were doing 11-12 hours per day to meet the client deadline. I had a little bit of a hard time with the filters but got it resolved.
That is a great project.
It has been yes! Nadeem (Nadeem Ahmad, senior Shopify developer) is my mentor. He gives me half the rope and then asks me to find the other half!
Who are 3 people you'd like to have dinner with and why?
This is easy. My maternal Grandfather. He was a political figure and social worker but passed away when I was only 8 years old. If he was alive and I could learn more from him I feel like I could become more than what I am.
Then of course my mother and father. My father is a retired teacher and my mom is the principal of a junior high school for 13-15-year-olds. I also tutor math in my spare time.
A family of educators! Wow! What would you guys eat?
We would eat Mutton Karahi (lamb in a spicy curry with peppers, tomatoes, and onions)
When was the last time you cried tears of laughter?
On Saturday…and pretty much every Saturday.
Wow! Your Saturdays sound like fun.
Yeah! Actually, a group of us went on a trip together last year. We were reminiscing about that fun and laughing like crazy. We were laughing so loud that the neighbors came over and told us we were laughing too loud.
Hahaha! Really?
Yeah! Actually it happens a lot for me. My laugh is pretty loud.
Where were you when you first saw a laptop/desktop?
I remember it well. It was 1998, and my dad's older brother came home from a trip to the Middle East and brought home a computer with a floppy disk drive. It was 1998 and I played Super Mario Brothers.
What is something your teammates don't know about you?
I guess they don't know that I write poetry.
What about your loud laughter? Do they know that?
Hahaha! Yeah, some do. Musa (Musa Nasir, Shopify developer), Umar (Muhammad Umar, Shopify developer), and Adeel (Adeel Haider, Shopify developer) all know about it.
What is something they don't even know?
They don't know that my paternal grandfather was from Iran maybe.
What do you do in your free time?
I like to read books.
What book are you reading at the moment?
Everything Starts With Why by Simon Sinek
That's a classic. What else do you do in your free time? Surely in a town like yours, you aren't reading books all day,
Hahaha! You are right. On weekends, since I'm working from home all week, I like to get out.
Get out and do what exactly?
I bought a new motorcycle recently. So generally I like to just kick the bike in the morning, rev it up and go somewhere.
Where?
Anywhere! The ocean usually. Sometimes with friends, sometimes alone. Whatever! But you won't see me at home on the weekends.