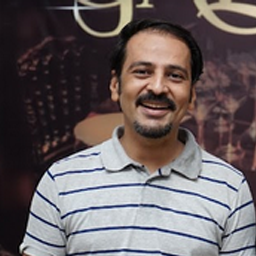 Meet Huzaifa! He is a true 'all-rounder' of a developer. Because of his expert knowledge of front-end and back-end technologies, he leads a team of HubSpot developers that do hybrid jobs. Work that involves heavy front-end customizations powered by backend databases. He is a man of very few words unless they are related to coding. In this installment of Behind The Coding, Huzaifa explains how he looks for a new TV show to watch, where his knowledge comes from and lets his team members in on a big secret about him.


Hi Huzaifa! What are the last three things you Googled and why?

1 – Intel Processors

Why Intel processors?

I just wanted to see the clock speed and cache for an i5 processor. I just purchased one and am eagerly awaiting for it to come in the mail!

Do you buy new laptops or second-hand ones?

I don't have good experience buying second-hand laptops. I prefer new ones.

Interesting. What else have you been Googling?

I Googled the 'Line items API documentation in HubSpot'

For a project?

Yes exactly. I recently worked on the Line Items API in HubSpot. I need to override the price of line items for a client.

Why would that need overriding?

Because the purchase price of the products was different than the values coming from the client's Product Database.

Ok. What else?

The Sandman.

What is the 'The Sandman'

It is a show my friends told me to watch. I did some research about the show and watched some trailers.

Do you research what shows to watch?

Of course! It is a big investment of time, so a little R&D (research and development) is required!

Is it worth watching?

So far, so good. I usually binge-watch tv shows, but this time, I watch one episode daily.

How come you are changing your habit? Is there something about the show that is forcing you to do this?

No, not at all! My wife is watching me, and she is slowing me down 😊.

Hahaha. When was the last time you worked after hours to solve a complex problem?

I have been doing work for the past 7 or 8 years, and obviously, this happens from time to time. The last time I can remember working after hours regularly was on Document parsing API for a client. We built a mobile app and web app, and we needed data from the app parsed onto templated PDFs and other document files dynamically.

Ok! When was the last time you cried tears of laughter?

That was when I lived in a flat with my Computan teammates. One guy who lived in our flat's name was Tayyab. He is Aamir Aslam's cousin (Aamir Aslam – HubSpot Frontend Development Team Lead). He was always making us laugh.

Very nice! I remember you guys commuting to and from the office together. What do you love about coding?

I love learning new things; in this job, you learn something new every day. We don't have to learn everything from scratch, either. Open-source libraries like Laravel and Angular help us complete projects securely and efficiently. Applying my logic to new problems based on existing things is fun too. Developers are artists and always share things. I like the nature of the industry.

You are one of the very few developers with robust front-end and back-end knowledge. Many developers claim to be 'full-stack,' but you are one of the few I have seen with solid expertise in both. Where does your appetite for learning come from?

I don't know. But I have always loved learning about programming, electronics, etc. I love doing these things and think it is necessary to be an excellent professional. The love of what you are doing is essential. I try never to say 'no' whenever I'm assigned something to do.

Words to live by. Where were you when you first saw a laptop/desktop?

I was 13 and saw one at the school library. My parents bought me a desktop when I was 15. They bought it for me to play games.

What were the games you played?

Need for Speed 3 was the first game I played on my laptop. Also, Tekken 3!

Classic games! What is something your teammates don't know about you?

They don't know that I've done a hair transplant.

Really?

Yeah! I did it a short while ago.

What have the results been like?

So far, so good. My hair is growing back, and I feel good, which is the most important thing!