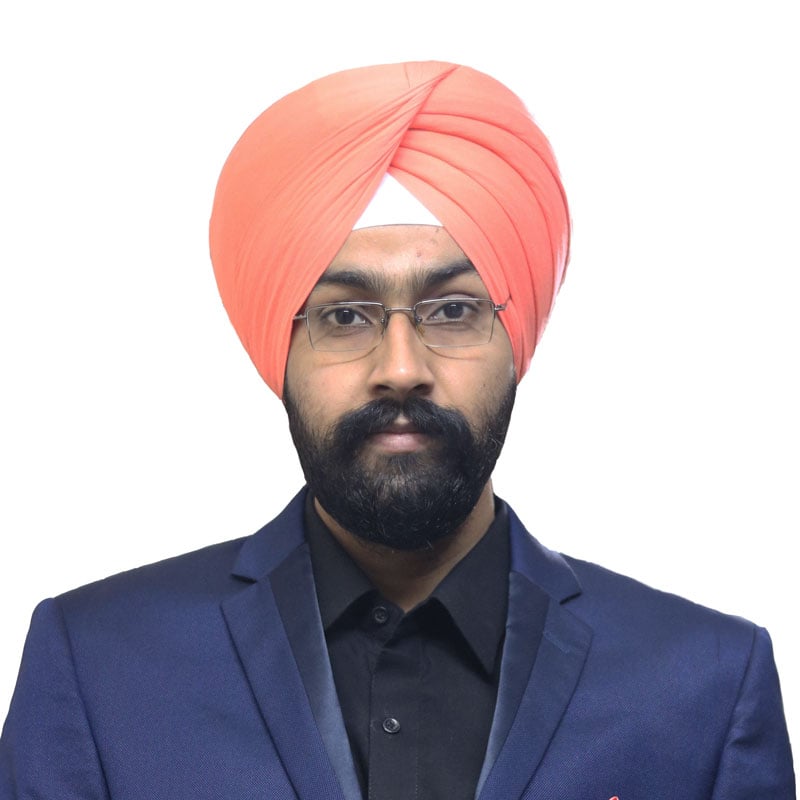 The reporter becomes the source! In this installment of Behind The Coding Simranjeet Singh, the leader of Computan's blog, talks about going to 40 different weddings in a season, why he wants to have dinner with a shark and two of his teammates, and the difference between writing and filmmaking.
Hi Simranjeet! What are the last 3 things you Googled and why?
Hi Sajeel! Strange to be in this situation.
It must be! You usually write blogs and interview people. Not the opposite!
Yes, that's right! I publish the Behind The Coding articles and am not the one usually written about!
You should be celebrated too!
Thank you 😊. Speaking of what I Googled, the last 3 things are the locations of different wedding venues I needed to go to today.
3 weddings in 1 day?
Yes! That's a common thing!
Really? Wow! How do you schedule a day like that
Days like this have to be managed properly
How do you mean?
Basically at the first wedding I may only dance, second one I may only eat and third one I may enjoy chai (tea).
Ah! I see. You sound very experienced in this area.
Hahaha! I am. Actually, during wedding season my calendar is full of functions and events to attend.
How many events do you attend in a wedding season?
Usually, I can get to around 40 different functions each season.
40 weddings!?
Yes! In our culture weddings are big! 400 to 1000 people. And we love to party and celebrate.
But you are not a big drinker, right?
I don't drink at all! I enjoy and dance and having fun even without the alcohol.
Very interesting! When was the last time you worked after hours to solve a hard problem?
I don't usually have 'hard' problems to solve, but I do usually work on a deadline. So those things get me in early or up late.
What kind of deadlines do you have to manage?
Sometimes I need to interview team members at odd hours or if there is a marketing event like INBOUND that we are doing and I need to represent the team at. Those sorts of things.
Got it! Who are 3 people you'd like to have a dinner with at the same time and why?
First one would be you.
Me!? Why?
We have never really met in person. I think I am the only one you haven't met in person and I feel left out.
Hahaha! Ok. I'm not that fun but I would love to hang out with you. I also have not met Brat (Bratislav Brankovic, Computan HubSpot Project Manager) in person either.
Oh wow! Then I would invite him too.
Nice! Why Brat?
He's a funny person. I love his accent, and whenever we talk, I can't stop laughing.
Definitely, Brat is a funny guy.
He's like a comedian.
Who else would you invite to dinner with your Computan colleagues?
Mark Cuban
Wow! We would be in the presence of a Shark from Shark Tank. Why Mark Cuban?
Yes! I would pitch my app idea to him for help.
What is your app idea?
My friend and I have an app built that helps you prepare for treks based on your age, weight, height, and trek height. We are struggling to find a way to get it promoted and funded. I feel like he could help.
Ah yes! Your side hustle. Tell me more about it!
My friend is a big trekker. He loves to go on hikes and is a professional. He built this app, and I helped him with the marketing. Maybe Mark would be an investor of money or advice!
He probably would! What do you like about writing?
I never get bored of it. I love writing, and it doesn't come with much effort. Some writers hate the grind that comes with writing, but not me. Even when I was doing filmmaking, I didn't have a problem writing or telling stories.
How is filmmaking than writing?
Filmmaking is more creative. If a picture is a thousand words, then a video is a million. We have a lot more liberty and options to tell stories.
How do you feel about writing about topics you don't like?
I mean, that's part of the job. I get excited writing about things I don't enjoy too.
How so?
I like the idea of sharing my work with people. So the concept of getting feedback on my work and touching lives. When writing professionally, I am generally writing for the audience. When I am filming or writing poetry alone, I do it for myself.
Like a true entertainer. One piece for you, one piece for them.
Hahahaha! Absolutely.
Where were you when you first saw a laptop/desktop?
It was in school. I was around nine years old, and the teacher. They were doing things in LOGO!
Nice! What is something your teammates don't know about you?
They don't know I am married.
Oh, come on. I am your teammate, and I know that.
Others don't. I keep a very low profile!
You don't keep a low profile at all!
Ok. They don't know that I don't drink….but I dance like I am drunk!