One of the biggest mistakes a company can make is buying a HubSpot theme without considering the needs of the company. HubSpot and its partners offer over 100 themes for all different types of companies, which means it can be difficult to choose one.

You should consider the number of pages on your website, the customization level, and the type of branding you want. This will help you narrow down the list of potential themes that you can then further research.
When is it a good idea to use a prebuilt theme?
In the initial days, when you are just starting your HubSpot journey, you have a limited supply of talent, funds, and other resources, so you want to capitalize on anything that saves you money. A prebuilt HubSpot theme will save developers' costs and give your business the kickstart it needs. Later, when your business is in the right lane, you can hire developers to customize the theme.
When you have world-class developers but also have world-class clients, that's another scenario that calls for a prebuilt HubSpot theme. Let's be honest; web development companies are packed with development work that they hardly get time to spend on their company's website. But the trends call for continuous changes.

A prebuilt HubSpot theme helps reduce the time required to make the desired changes on the website. So, from one side, you are giving your best to your clients; on the other, you are also maintaining your website well enough to stand tall in ever-changing trends.

Regardless of your business stage, a prebuilt HubSpot theme is the route if you believe in keeping it simple. You will find many HubSpot themes that meet your standard requirements.
When is it not a good idea to use a prebuilt theme?
One answer would be – When you have developers in your team that are not occupied with client work. You can ask them to re-design the website and build custom modules that you can utilize on different pages. Once they do that, you can create any page by mix-matching the custom modules. You won't need a prebuilt HubSpot in that case.

Either invest in a good HubSpot theme or build several custom modules that you can drag and drop to build multiple pages for the website.

When your requirements surpass the standard business website or require heavy customization, a prebuild HubSpot Theme might not be profitable. You will spend more time finding the right theme, which will be hard to find since you have specific and custom needs.
What themes should you focus on getting?
"The primary thought behind every theme buying decision should be about saving time and money," thinks Computan HubSpot Project Manager Bratislav Brankovic. And it is true too. Why else would you buy a theme if it is not saving you time and money? So, every move toward theme buying should have that thought behind it.
You don't know much work a theme requires until you buy it and start working on it. So, choose the one closely representing your design/content/styling needs.

Bratislav Brankovic also points out a robust metric when choosing a HubSpot theme. He says, 'A theme with lots of options or functionalities might not be a good choice because the more the functionalities, the more the problems it can generate later on because you are unaware of the CSS or JS conflicts and challenges all those functionalities bring when you edit them.' It is like moving parts of a machine; the lesser, the better.
Conclusion
The decision of whether or not a company should buy a HubSpot theme is a personal one. There are many benefits to using a HubSpot theme, but the decision is ultimately up to the company and how they want its website to look.

There are a few things that you should consider before buying a HubSpot theme. You should first consider whether or not the company can create its website. Is the theme saving you time and money?

If your developers can create their website theme in less time and at a lesser cost, it is built from scratch, but if it costs you more and consumes your team's time, then, of course, you should go with buying a good theme.

Costly or feature-rich may not always be good because all those features/layers will require more work at the backend once you buy it. Simplicity is sometimes better.

Bratislav Brankovic sums it up well in one line, "Follow Your Needs, Not The Themes Available in the market."
If you are looking for themes, you can check out HubSpot Themes developed by Computan HubSpot developers.
1. Comptech HubSpot Theme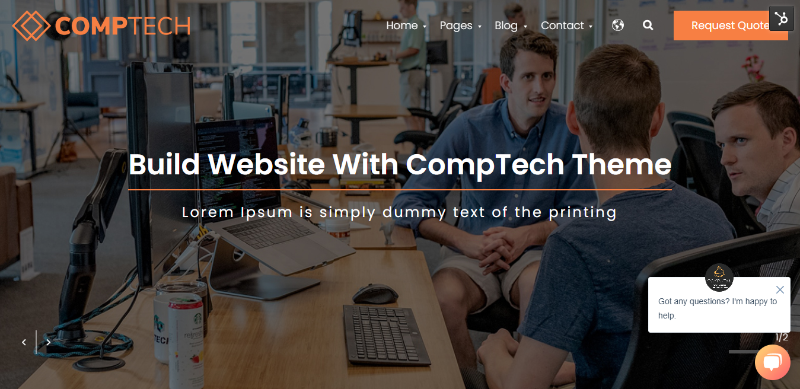 2. Hackathon HubSpot Theme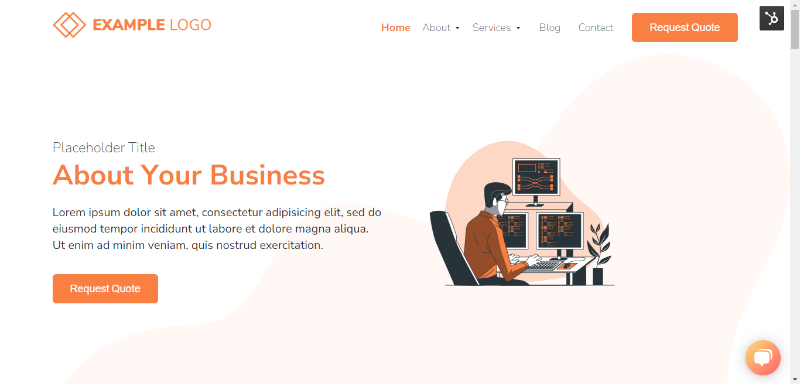 Computan team members who worked on building these themes