The paid versions of the listed marketing automation apps are also available for those who want to explore the tools a little bit more. But with free versions, you can get a sense of what these apps do and how these apps so when you integrate the free versions of these apps with your HubSpot account. Marketing has many fronts that marketers need to cover. All those fronts have some of the important tasks that need manual supervision and there are some tasks that are tedious and can be automated.
You can use the following apps to automate the monotonous tasks in your business process.
1. ManyChat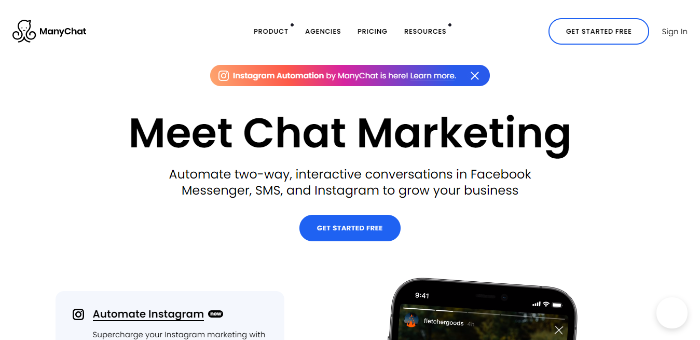 ManyChat is an easy messenger marketing automation solution for two-way interactive conversations on Facebook, Instagram, and SMS. You can automate responses to standard queries that help you take meaningful conversations forward.
You can create your own Facebook messenger bot to promote your brand. The Bot takes care of the standard conversations with people who want to communicate with your brand.
What Do Manychat Bots Do?
The Bot can answer some of the general queries of the customers

People can book an appointment using the messenger bot

For eCommerce users, the Bot can send abandoned cart notifications and order updates as well.

It can also send coupon codes to the leads.

You can build the Bot for Instagram, SMS chat, and Shopify websites also.
When integrated with HubSpot, ManyChat allows the users to send custom field data to any HubSpot form in place. In the ManyChat dashboard, you get to choose the HubSpot form from the dropdown to which you want to send custom field data. If the HubSpot form is not on the list, simply enter the form ID. The next option allows you to choose the contact properties you want to transfer.
Users can even create new contact and contact properties and save them in the HubSpot contact list. The new contact properties will be assigned to your new contacts.
ManyChat even lets you update the contact fields of the existing contacts. You can easily track your leads and customers.
2. Sendinblue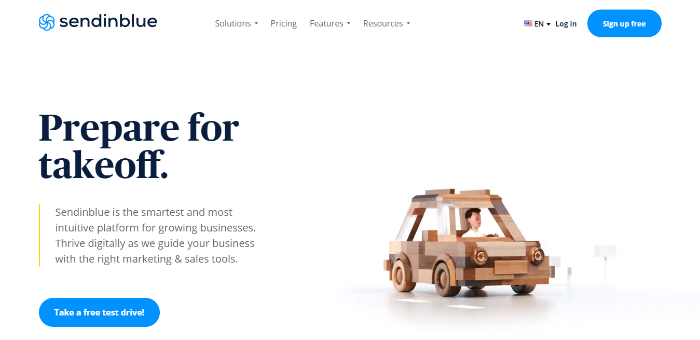 Sendinblue automatically syncs contact between HubSpot and Sendinblue. You update your contacts or fields in one app, and everything gets updated in the second app automatically.
This marketing automation app offers one-way and two-way syncing options. In a one-way setup, you can sync data from one app to another. In a two-way setup, you can sync data back and forth between the two apps. You have the liberty to choose the fields you want to share.
Sendinblue has features such as email marketing, SMS marketing, chat on the website, CRM, marketing automation of segmentation and marketing messages, landing pages, signup forms, Facebook ads, and more.
With Sendinblue, you enhance the HubSpot account's capabilities to do more and achieve more.
3. Justuno AI popups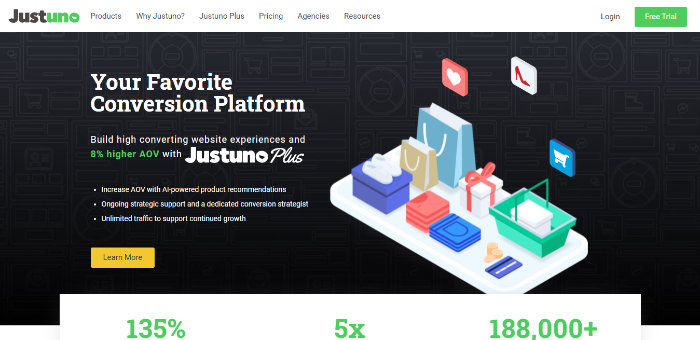 Justuno improves conversion on your website using its AI-powered tech, which helps Justuno in offering personalized messages on websites, lead capture, and insights that help in conversions.
Popups: Through analyzing data from several websites, popups, and conversion reports. Justuno designed popups to power up your website for conversions. You can always tweak the design of the pre-built popups. These popups also help you reduce the bounce rate of a website.
Segmentation: Justuno uses all the data points collected to analyze the patterns and identify the website visitors. Marketers can customize their messages based on the segmented lists and pitch them well.
Responsive Popups: You won't have to make the popups mobile-friendly because they already are. And it is SEO-friendly.
Ecommerce: Justuno allows you to engage repeat visitors and increase AOV (Average Order Value) with targeted offers and discounts.
Themes and Assets: Justuno has a huge list of marketing assets you can utilize for your business. Banners, spin-to-win contests, countdown timers, holiday promos, ager verification gates, content gating, socially integrated promos, mobile promos, Facebook messenger notifications, slide-ins, popups, and much more that improves your website's SEO and conversion rate.
Justuno allows you to run an A/B testing campaign to make the assets work best for your business.
The website visitor data in the visitor profile generated from all the assets in Justuno is synced to HubSpot contacts. You get to see all of that in contact properties in HubSpot.
Justuno's A/B testing, CTAs, content partitioning, forms, email tracking features also get synced with HubSpot so marketers can unify the marketing activities and leverage the best from both the tools.
4. Mitto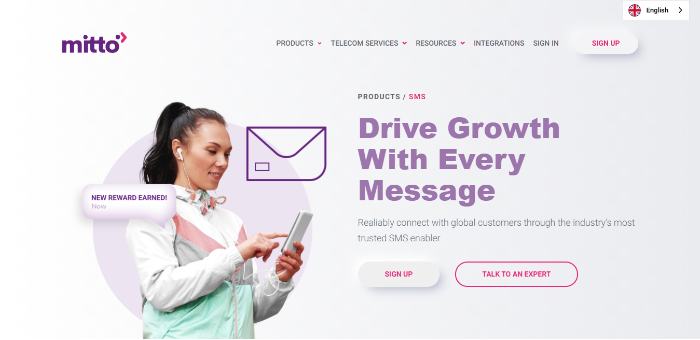 Mitto truly defines its name. The app allows you to improve your marketing through messages on several platforms. SMS, WhatsApp business, Google Business, Voice, Viber, RCS, and whatnot, Mitto allows you to market your business through all these channels through a single interface without any additional requirements. Reach your prospects through their preferred messaging platform.
Marketers can run message campaigns across platforms, send verification codes, improve conversations with prospects, remove the inactive or dead numbers to save costs and optimize the campaigns. Customer engagement becomes better throughout the journey.
You can easily connect Mitto marketing automation app to HubSpot using the Mitto API key. HubSpot also offers free consultancy about user flows in message marketing. All the message conversations can be seen in HubSpot contact records. From there, it is easier to nurture, measure, and monitor the leads. All the messaging records are saved on the entity timeline. With HubSpot, marketers can insert variables in messages so that each recipient gets a personalized message.
Using Hubspot filters of industry, geography, position, and others, you can send targeted messages to a group of people at once.
Adding text messages to deal-based workflows and contact-based workflows as triggers and action sets the automated workflow in action.
5. CleverAds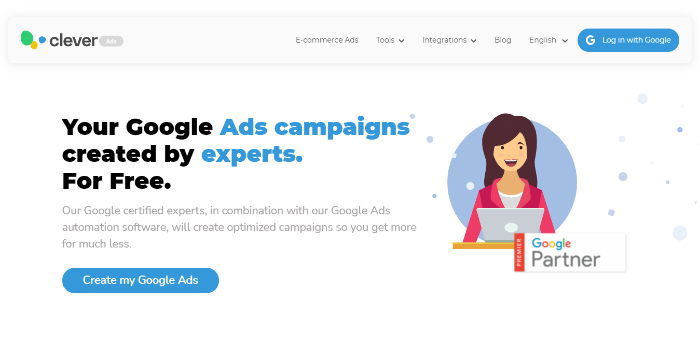 If you ever used Google Adwords and found it difficult to create, edit, manage and optimize ads, then use CleverAds. It is an easier alternative to manage all your Google Ad campaigns. Leave behind the complexity of Google Ads and switch to CleverAds with HubSpot.
CleverAds has inbuilt filters and optimization tools that give you the best keywords to run your ad campaign. Industry-based high-converting long-tail keywords from CelverAds help you come on top of search results. The marketing automation tool also assists you in targeting your Google Ads according to your preferences.
When you integrate CleverAds with HubSpot, the website data collected helps you create personalized ad campaigns automatically. You get the best of HubSpot for website data, Google Ads to run the campaign, and CleverAds for easy management of Ad Campaigns.
6. Scribeless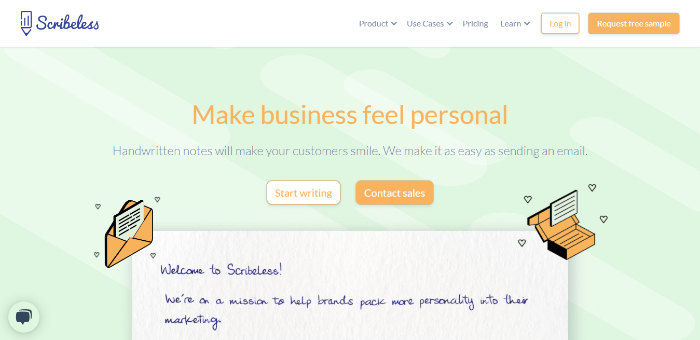 Scribeless brings back the good old handwritten letter days, so you can literally add a personal touch to the notes you send to your clients. The AI technology used in Scribeless has analyzed many handwriting writing styles and ink types. It creates real handwritten notes using modern-day technology. This delights the customers. People feel loved with they see someone who has spent time writing a personal note.
You can put your brand name, logo and choose your preferred writing style and paper for the note.
Integrate Scribeless with HubSpot to add the letter activity in the Contact timeline from where you can know the contact status and proceed accordingly. It is always good to get as much information as you can get about the contact activity in the lead timeline. You can send more personalized and targeted messages to prospects.
7. Powered Local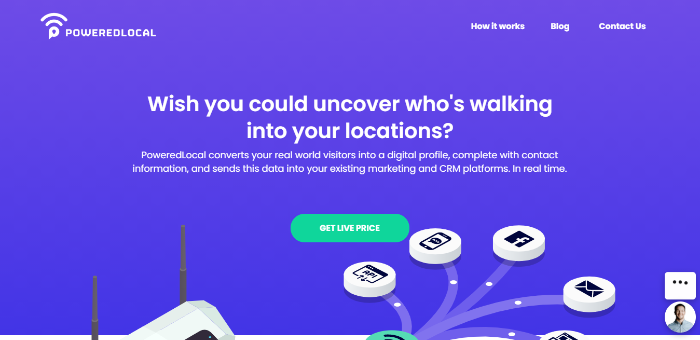 Know who your real-world customers are with Powered Local. It converts the data of your real-world customers into digital profiles that include their email, contact info, social media profile if available. You can feed the customer data in your ad audience in real-time. The digital profiles automatically go into your HubSpot CRM from where you can target them or delight them.
Powered Local offers intelligent WiFi services. The data collected in your CRM can be used for email marketing, social media paid campaigns, and Google campaigns, all of this through HubSpot's robust marketing platform. Lead nurturing through HubSpot is top-notch.
8. Inkit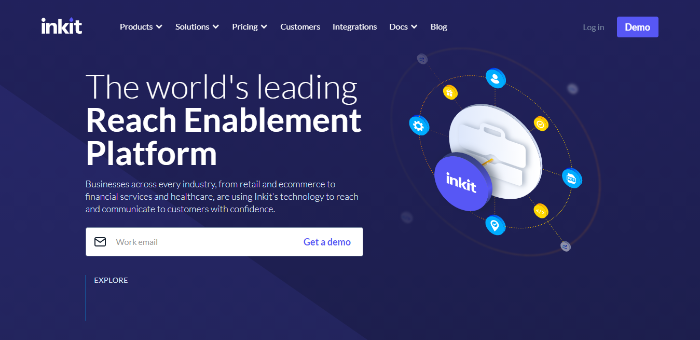 Inkit is a REP (Reach Enablement Platform) that enables businesses to reach their customer faster. Isn't that great? Reaching customers quickly increased your business and sales opportunities. Inkit offers multiple products that can align well with your business processes. Address verification, direct mailing services, customized campaigns, and paperless approach all this is possible through Inkit.
Inkit is available for several industries such as eCommerce, financial, healthcare and retail, among others.
With HubSpot and Inkit, you can automate personalized and direct response campaigns and trigger direct mail automatically.
HubSpot and this and much more to offer. Explore these reasons to shift your website to HubSpot and work stress-free.
If you are struggling with finding the right marketing app or integrating it with HubSpot, get in touch with Computan today. We are HubSpot Partner Agency and have been providing authentic HubSpot development and integration solutions for years. Contact us today.