The ever-growing and ever-evolving HubSpot development community has new players arriving every year keeping the competition healthy.
Marketers come across two species of HubSpot developers.
Uncertified HubSpot developers (Individual and agencies)

Certified HubSpot developers (individual and partner agencies)
Computan, being a HubSpot Deveoplment Partner agency holds a good position in the market. Computan was named among the Top Development Agencies in Canada by Clutch in 2019. In 2020, we were among the Top B2B Companies in Canada based on Clutch ratings. We also have had the opportunity to partner with HubSpot on many projects and sponsored and exhibited at INBOUND each of the past 5 years.
Nearly 5000 HubSpot partner agencies (named HubSpot Solutions Partners) are operating and serving clients across the globe successfully. This gives HubSpot customers ample options to choose from to suit their requirements. It's like someone looking for the right life partner. The ones that do not fit with one bride's requirements will be someone else's soul mate.
Here are the 10 best HubSpot Development Agencies in 2020 (in no particular order and chosen arbitrarily)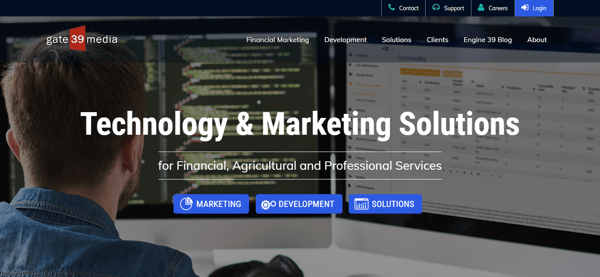 Gate 39 Media is a HubSpot Platinum Partner and was named the top Digital Agency in Chicago 2019. Founded in 2001, the company carved its names hard in the financial and agriculture niches. Gate 39 Media doesn't just provide services, it also empowers and equips its clients to easily manage the technology stack and tools.
Shane Stiles shares the mystery behind choosing the 39 number specifically.
The number 39 comes from the race cars my dad and brother used to race on Friday nights on the local quarter-mile paved speedway in my hometown. With "Gate 39 Media" I was able to convey the theme, pay tribute to my family, and highlight the diversity of services we provide.
Today, our clients range from one-person advisors, brokers, and investment managers to global exchanges, clearing firms, funds, and service providers.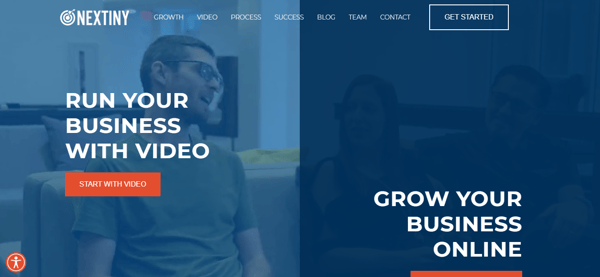 Another HubSpot Platinum partner in the list, Nextiny Marketing is focused on growing businesses online with website enhancements and improving video experience for the customers.
The agency runs its own video series.
Martech Masters (Business Strategy)

Coffee Talks (Marketing, sales, business and brand affinity),

NEXTudio (Run your Business with Video
What makes them unique to other agencies is their generosity and willingness to give back to the HubSpot community. Gabriel Marguglio, their founder, is known for being active in the HubSpot Development Community and sending/receiving advice whenever possible. They are also very cutting edge.
For example, they have a remote video studio product that allows them to help people 'do video' from home and obviously serves as a nice entry way to their marketing services. Not to mention their ability to quickly spin up websites quickly.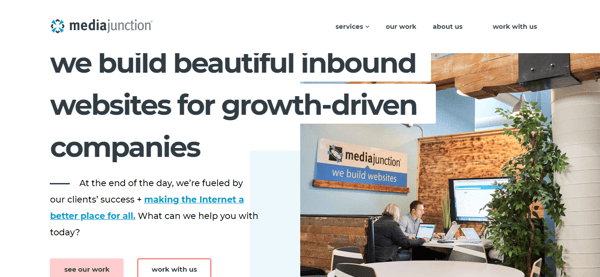 The name Media Junction justifies the service offerings. Website designing, development, inbound marketing, storybrand, branding for websites build on and off HubSpot, this is a junction of services truly. Media Junction is a HubSpot diamond partner based in Saint Paul, Minnesota.
You will find passionate visionaries, nerd, techies, forward-thinkers, and dog-lovers in the Media Junction team who love what they do. Media Junction has coded hundreds of HS websites and knows its stuff when it comes to coding websites that generate results. Like Computan, they have also sponsored INBOUND for several years and are also very active members in the HubSpot partner community.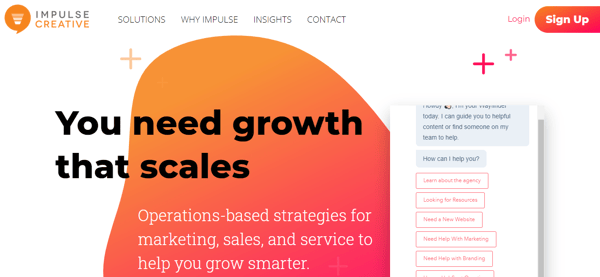 Impulse Creative is HubSpot Platinum Partner with proven success. Combining its sales, marketing, branding, designing, and development services, the agency helps companies reach their growth potential.
Impulse Creative's developers make this list because they have built very intuitive things using HubSpot. For one they have built a full-fledged learning management system in HubSpot as well as a membership management system. It has divided the services into three Engines as per its branding terms.
Revenue Engine: Growth through effortless customer experience
Brand Engine: Clear and concise communication
Technical Engine: Making your growth engine technically strong.
They are leaders in the HubSpot development ecosystem, host a widely listened to podcast and continue to push the envelope on what HubSpot can do from a technical perspective.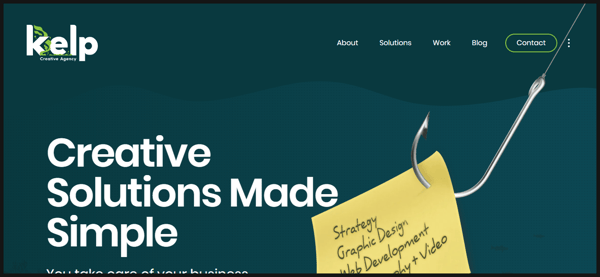 From strategizing to post-delivery support, Kelp has got you covered. Co-founded by a HubSpot developer, Stefen Phelps, who has been building HubSpot websites for close to a decade, Kelp considers its team an extension of its client's team. The agency believes that results are best when the teams work together.
Along with being HubSpot partners, it also boasts partnerships Magento and Shopify. Stefen is what makes them unique. Having a developer on the team with their full skin in the game makes hitting deadlines a whole heap easier.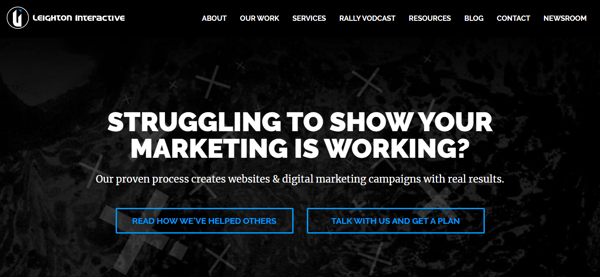 Quite bold in their approach, Leighton interactive is insanely proud of its work. The agency members are individually certified, and the agency is also a HubSpot Platinum Partner. All their service offerings are focused on Inbound Marketing. The agency believes that 'Everything is Inbound' and it is a great tactic to help you reach your goals in a fast, smart and magical way. 
Leighton Interactive leads your marketing campaign from front directing all your marketing in the right direction. Covering the basic to advanced inbound elements, Leighton Interactive let's its clients live and breathe the reality of getting bottom funnel leads directly from the website. They also have developers and technical project managers on staff that know how to get technical projects done quickly and get clients to marketing fast. They go about things the right way too.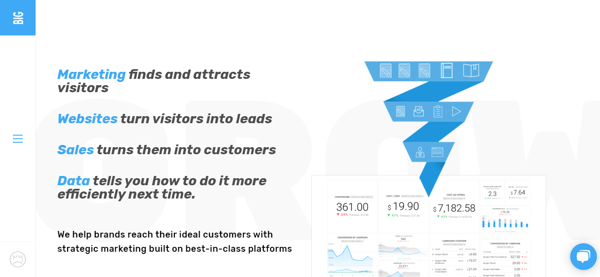 HubSpot developers/users are aware of Belch.io - HubSpot's first and very easy to use page builder. No coding knowledge required. Charles Drengberg is the founder of Big Presence and the co-founder of Belch.io (with his partner Tim Joyce)
Along with being a HubSpot Platinum Partner, Big Presence is also Databox Premium Partner, Shopify Certified Partner, and WP Engine Agency Partner. They were named as one of the top B2B companies in Los Angeles in 2019.
You can expect your new website delivered in the nick of time. And, not just development, Big Presence team members are tech-savvy and creative as well when it comes to marketing and sales. With incredibly managed marketing and sales campaigns, you are surely to get your newly build website organically visible on the search engines in an equally speedy way.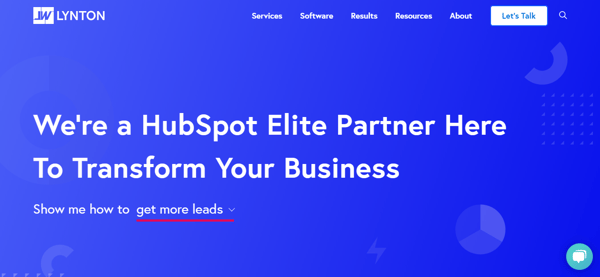 HubSpot Elite Partner, Lyntonweb transforms your business to get you more leads. Founded in 1999, Lyntonweb's team has both integration and template development experience in HubSpot. It became one of the earliest and original HubSpot partner agencies.
Knowing the ins and outs of the HubSpot platform, the agency gives extraordinary support services to its clients. Once their experienced team takes over the project, clients love the new elements they bring on the table. The team unlocks the clients' true marketing potential for better opportunities.
HubSpot integration, Inbound Marketing, SMS Marketing, HubSpot Onboarding, HubSpot Development, Website Redesign, and Support, Daniel Lynton and his team have covered everything for the clients.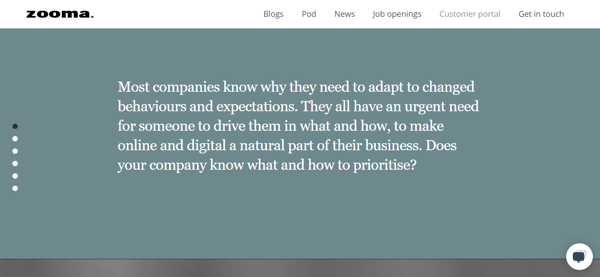 The online marketing and communicative agency, Zomma follows a very progressive approach to HS template development. Cleanly coded templates and great UI on projects are some of the things the company is well-known for.
Their expertise doesn't end at development only. The Zooma's inbound team understand the real essence of the inbound marketing process and has a keen eye for the details, which clients love. They pave the path for the target audience keeping every part of the buyer's journey in mind. When this combines well with Zooma's technical knowledge of the HubSpot tools, clients are likely to enjoy working with them.
Zooma is HubSpot Diamond Partner, Episerver Solution Partner, Vidyard Partner, and Shopify Partner.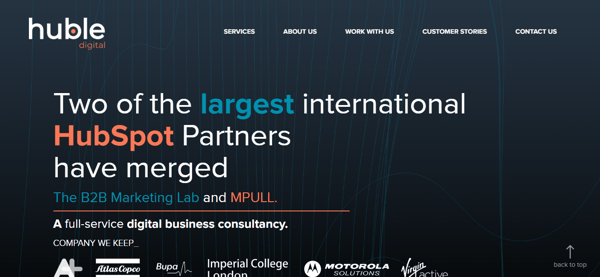 A merger between the two of the biggest HubSpot Partners gave rise to Huble Digital. The two before merger partners are MPULL and The B2B Marketing Lab. Operating at a global level, Huble Digital has Imperial College London, Motorola Solutions, Bupa, Virgin active as clients.
Huble Digital is HubSpot Elite Partner has offices in the UK, Germany, Singapore, and South Africa.
Brian Halligan, CEO, and co-founder of HubSpot personally congratulated on the merger.
"I want to congratulate The B2B Marketing Lab and MPULL on these exciting achievements, as separate companies, both of these partners have had such a positive impact on the customers they've supported. Together, they'll be able to take that support to the next level. This is great news for our partner community and our customers."
Overwhelmed by so many HubSpot Developers? Let us help you in finding the right HubSpot Developer.
Top Interview Questions To Ask Before Hiring HubSpot Developers