As part of the ever-increasing aspects of marketing one has to keep an eye out for when you start a business, having your location listed on Google Maps, especially if it's got a real-time location or multiple locations, it becomes vital. People these days just whip out their phones if they want to find a location. You don't want people one minute away from your
bakery to be googling "bakeries near me" going to the one ten minutes away with a hop, skip and a jump. And once you step into the arena of "location finders for your WordPress website", you'll see a dizzying array staring at you in the face. That's why I sat down with the team to investigate the top 5 location finders, for varying business needs, exposure and affordability.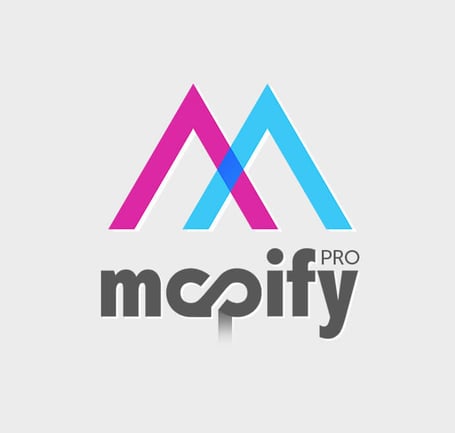 This one wins for its popularity, responsiveness, user friendliness, along with advanced features. These features include navigation features like the zoom or swipe functionality, as well as advanced ones like location galleries, customizable location filters, map maker icons, custom images, translation support and much more.
However, one of the most useful features in my opinion is the "search by radius for nearest locations". The other one is linking the map locations with specific pages or websites. Another feature that Mapify is good for is the batch upload of contacts without breaking a sweat! The display options for Mapify are also superb! Lastly, I would want to get to the best thing- usually, free versions have basically nothing to offer but a taste of what the premium version has. That's not the case with Mapify. Both free and premium versions have got some pretty good features if you don't want to step into the deep waters. Here's what their website shows, along with the pricing:
MapifyLite (FREE)
100% FREE MAP PLUGIN
LIFETIME UPDATES
SUPPORT PLAN
Basic Support Plan Included
The perfect way to test our software. When you're ready to get more features, MapifyLite seamlessly upgrades to MapifyPro
Place your map anywhere on your site, whether on a page or a blog post, by pasting the automatically generated shortcode
The best free map plugin for WordPress
100% Responsive for proper display on any mobile or tablet device
Perfect if you only need a single map
Add extended info, video & photo galleries to any location to build your stories
Add your own unique custom map marker for the perfect look.
MapifyPro
· Place your map anywhere on your site, whether on a page or a blog post, by pasting the automatically generated shortcode
· The best free map plugin for WordPress
· 100% Responsive for proper display on any mobile or tablet device
· Perfect if you only need a single map
· Add extended info, video & photo galleries to any location to build your stories
· Add your own unique custom map marker for the perfect look.
· Unlimited locations on each map
· Create an unlimited library of unique, 100% responsive maps
· Map clusters neatly organize locations
· Share map locations on social media
· Add blog articles to your maps
· Advanced search & filter features
· Full map customizations: Use a multitude of map styles to find the perfect look
· Add extended info including directions, video & photo galleries to any location
· Translate your map to any language
· Bulk upload all locations via .CSV
· Custom image mode support: Build a fully interactive map using ANY image
Price: $19 per month
2. Local SEO for WordPress (By Yoast)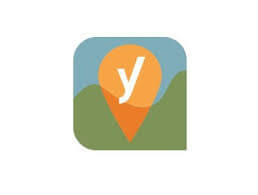 This one actually optimizes things for local searches, and it's especially useful for small businesses, as it saves up resources that could be used to boost SEO for location searches and optimize your website for them, with the probability of your searches coming on top when users are searching for an item/category related to your business.
It tells Google the following things:
Name of your business
Type of business
Physical location
Opening hours
Embed Google Maps so people can get directions
Automatically show your up-to-date opening hours
Other features include:
KML File generation and automatically adding these to your XML sitemap (needed for Google)
Address output in Schema.org format
Showing opening hours (with Schema.org output)
Showing Google Maps instantly on your website, including a route planner
Submitting all of this technical data to Google
Price: only $129 per year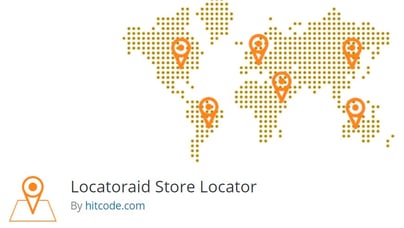 Locatoroid is a hidden gem! It's free, easy to use and has a lot of features. You can have it up and running within minutes. It works in more then 200 countries, has a responsive design across phones, a list of custom map styles that can be configured easily to merge with your website, as well as a number of shortcode parameters.
The Pro version will give you the ability to:
Bulk upload and export modules
Add up to 10 custom fields
Assign products for different locations
Have custom map icons
Price: For Pro version, $79 per year for one website and $179 for unlimited websites for two years

Map SVG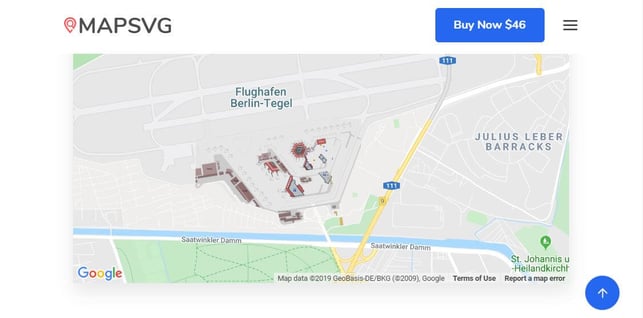 Image source: https://mapsvg.com/
As their slogan says, it's "more than just a mapping plugin". The feature that stands out for this one is that it integrates with Google maps, and because of that, you can overcome many customization challenges you might face with other location finder plug-ins. This means you can highlight any landmark the map, making it clickable as well.You can create custom content and have it displayed on a vector. You can make these four types of Google Maps:
RoadMap
Satellite
Terrain
Hybrid
Here are some of the things you could do with it:
You can add custom images on the map that are zoomable
You can add database objects. An example could be areas where some services you provide are available (it could be locations of workshops you're going to conduct, saloon services or even available properties for a real estate website).
Other features include a filterable and searchable directory that can show up with the location on the map.
It comes with CSS, JavaScript, and Templates Editors
Admin dashboard and ease of usability
Image maps feature: Converting SVG files, PNG and JPEG into interactive maps automatically. (also very useful for construction details/plans)
Pop-up with text or a link if user hovers over selected area
Chloropleth map to show statistics in a comprehensive and easy way (colour coded)
Price: A Regular license costs $36 while an Extended license costs $180
This is a fully functional, well-rated one with several, if not all features one would look for in a location finder, and all very affordably. Some of the notable features include:
Powerful admin and customization tools
Responsive design
Compatible with Visual Composer and Cornerstone
Multiple layouts
Multi-lingual support
Unlimited store locations
Extensive settings, including all stores, specific stores and geo-location
Flat scree street view
Customisable region and country filters
Customisable styles, colours, labels and text camptions
Labeled map markers
Import/export of CSV files for address list
Image upload (with zoom) and embedded videos
Built-in contact info with each store
Further features can be added using add-ons. So it basically means that you can have it any way you want!

Pricing: $23 for regular license and $150 for an extended license
Computan's Recommendation: WP Store Locator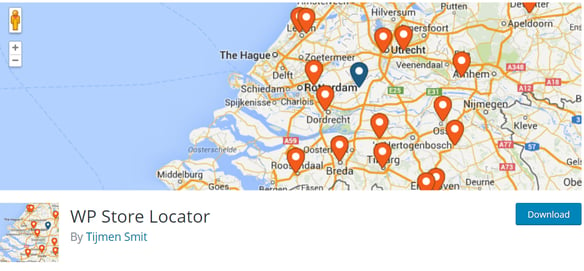 Mohamed Kassem, from the Computan marketing team, recommends WP Store Locator. "This is always what I end up using. It's free and provides all the functionalities needed."
With WP Store Locator, there's no limit to the number of stores you want to add, and there's affinity to add all those extra details like email address, opening hours, etc. Filters for adding custom data are also available. It also supports custom map styles- something unexpected from something that's free. This is possible, because it's got developer-friendly code. They're also thoughtful enough to include kilometers and miles when showing driving distances. It's also compatible with multi-lingual plug-ins and showing Google Maps in different languages. It's also got a 5 star rating on WordPress.
Hopefully, this has cleared up some of the confusing aspects of the dilemma of having to choose one of the gazillion location finders out there!