A non-profit organisation would definitely have unique needs that aren't met with a lot of well-known CRMs, no matter how advanced they are. In order to cater to those needs, the Computan team did an in-depth research on what those unique needs are, and which top 5 CRMs would fit those individual needs. After analyzing NGOs and their consequent requirements, we found that these are the elements vital for a non-profit CRM.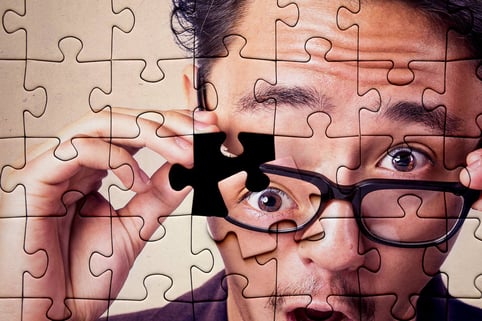 A CRM that specialises for non-profit organisations should include the following:
Up-to-date constituent profiles and segmentation
You'd need to keep a track of all the profiles with corresponding background information, all merged into one place, in an organized manner. This would allow you and your staff to have a clear idea about leads, other staff members' activities and volunteers alike. Custom fields should be an option for specific information to be tracked. This information can be of various kinds, like donation history, biological or chronological data, event attendance, volunteer work and preferred communication channels to name a few.
Reporting
With the more targeted campaigns, there's a need to know where to make changes to boost the current efforts. You need to know where you're going wrong, where you're excelling, what's working and what isn't. Data analysis for donors, email response rates, fundraising events and other developments could be easily managed in one place. All of this helps with more targeted campaigns and much more can be handled easily, taking the load off of your administrative staff, and they'd know where their goals stand and where efforts should be expended.
Revenue/payment management
This is also vital and has to be detailed, segmented and fully functional, or your entire organisation could collapse if there's a relapse in this system. The incoming and outgoing funds with NGOs can often get complicated and need a solid system that can support those complex needs, whether it's donations, registrations or the donor information. If you depend on manual data entry, you'll be left far behind without a modern technology to aid you.
Automated Tasks
Now's the time to get out of the phase of writing thank-you letters one by one. If you have big goals for your organisation, you can expect to be managing multiple contacts and corresponding with multiple people at the same time. Automated emails, tasks, registration processes, web forms (instead of taking surveys real-time) can ease a lot of burdens, eliminate the chance of human error and ensure that no one is ignored and no stone is unturned. This also includes reminds for your staff for important tasks or follow-ups. Automated flagging of duplicate/erroneous information can also be a live saver!
Event Management Tools
With any event, the staff would get a headache just thinking about all the data to be recorded, segmented and analysed. Attendance tracking, payment processing, post-event analysis and much more needs to be taken care of. A robust CRM would help carry out all these tasks seamlessly, let you plan and execute your strategies with success
Customisation
An educational non-profit institution will vary vastly from an animal preservation or a healthcare one, and this nature of non-profit organisations call for CRMs with unique functionalities. If you get your hands on a good CRM, you'll be able to customize it to fit your needs.
Affordability
Naturally, as a non-profit organisation, you don't have money to throw around and would have a limited budget, yet, you'd want to make sure that you don't compromise on quality, and your noble efforts aren't going in vain.
That set aside, now, we'll look at our top 5 CRMs and how they stand out in their own ways. You can decide for yourself, whether one suits you more, or another!
1. CiviCRM

One of the best things about CiviCRM is the cost. Even volunteers could afford to implement it. It's free and open source (although there are premium versions available). It's got a strong API ability, so you don't end up buying an ax for cutting an apple. Popular integrations include WordPress, Joomla and Drupal.
You can make integrations or extensions as and when, as the entire source code is made available. These extensions could be advanced and targeted for the specific purpose instead of being generally designed as part of many elements in one CRM. This CRM is extremely customizable and flexible. The CiviCRM of one company could vary greatly from another, and you can be the one monitoring how your CRM should look like, and which task you want it to perform the best. You can segment your database in any way you want and have any custom field.
If you're interacting with multiple types of people with differing roles all at once, you'd greatly benefit from CiviCRM. It's great with registration and membership management.
It also has a well-developed community of vendors and specialists that help with integrations, installations, migration, etc, so if you've got a limited budget and a technical background (or volunteers/staff that can help you in that regard) CiviCRM is one of the most useful and cost-effective options.
CiviCRM is financially supported by and integrates with renown companies like PayPal and Stripe.
Some of the most used features of CiviCRM are:
One-time donations
Recurring donations
Memorial donations
In-Kind donations
Pledge payments
Membership payments
Matching gifts
Add custom fields for contributions
Automatically generate receipts
Import/export contribution data
Create as many online contribution pages as you like
Search using various filters
Other features include fundraising tools (like social media integration), political campaign management tools (like campaign analysis and demographic data) and volunteer management (like attendance tracking).
CiviCRM Pricing. the basic plan is $10, the standard is $25, and the pro plan is $50 a month, with each one sequentially suited for larger organizations.
2. DonorPerfect

DonorPerfect is one of the most well known and best ones out there, and was originated in 1985 by a lady named Robin Stark back in 1985. While residing in San Diego, she worked with several NGOs, and she immediately recognized the need to computerize the records instead of having a huge manual system for it in folders and boxing them up. Over the years, it went through many changes in ownership as well as functionalities, and has now become a renown CRM specifically for NGOs with years of experience in the field, so you would really expect them to known what you needs are and cater to them.
With more than 65 years of history in the non-profit field, here are a few of the notable features that DonorPerfect does excellently and make it the first choice for so many people:
Great, responsive, helpful support
Robust CRM with all fundraising capabilities
Affordable
Uses cloud, which helps the staff coordinate from anywhere, any time, and information input and transport is easy because of this
Contact duplication removal or any duplicate data entry is automatically eliminated, and inactive donors/members are also tracked.
It's very flexible, and you can add custom fields any time and start inputting information instantly
User friendly
All constituents of contact information could be integrated, and contacts can be further segmented for any purposes into any kind of field
Campaign analysis
Provides good insight into donor activity, so efforts can be focused in the right direction
Capturing and importing data is easy. Reporting for events is a breeze. Plug in the information, and it would be organized for you, instead of going through spreadsheets and organizing it there
Donor lifecycle management
Web forms to collect customer information and for advertising
Tracking donor retention rates or lapsed donors
Pricing: Unlimited users and no setup fee. Detailed, advanced pricing plan is displayed below: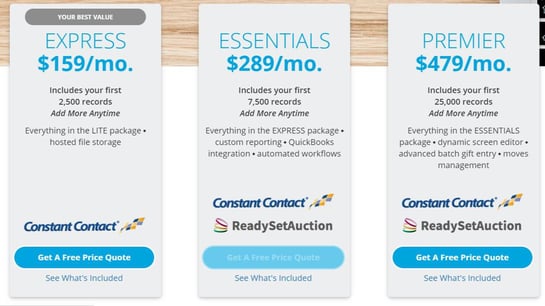 Image source: https://www.donorperfect.com/

3. Salsa CRM



Salsa is known for its outstanding customer support and learning support (like resources, webinars and trainings). This allows users find ease in tracking donors, sending out communication, organizing events and making event page without breaking any sweat. However, here are the things you should be keeping in mind if you are thinking of going for it:
It needs teamwork to manage, but if you do, it's all worth it, as it's got an entire array of tools that are very useful, instead of using different tools individually or needing to make several integrations. Using a combination tools like Mailchimp, BrownPaperTickets, Excel Spreadsheets, etc. is harder than getting your team together to get accustomed to a CRM that can handle everything in one place.
It also has cloud system going, so information is easily accessible and and managed from anywhere. If your organisation is big on donor tracking and segmentation and sending off communication, this one should be it!
With Salsa, you can easily make beautiful, targeted and unlimited donation pages, which again, ends up with you in only one dynamic system.
It's got with a lot of customization options for query tools, marketing and accounting, making it perfect for any NGO.
Like all the other things that are great about Salsa, the report writing is very streamlined and efficient, and everything from grant proposal, tracking of milestones, deadlines to budget on grant can be entered and organized seamlessly.
On top of that, since they've got top notch customer support, they're always making improvements, doing bug fixes and staying up-to-date with the current trends. When making a recommendation/reporting an issue, you may be amazed with their speedy response and upgrades.
It's a great tool to manage and integrate your database and fundraising! You might be surprised by the capacity of your own data and activities once you get Salsa CRM. With Salsa, donor retention rates on average are 74% (the industry average being 43%).
Pricing: Not available on website, but it seems like it should be flexible, according to user reviews, and the fact that they offer custom quotes. However, an estimate would be S$10-$40 per month for a basic package, and $50-$400 for advanced services.

4. Bloomerang


Another one that's lauded for great customer service and donor retention, this one's got a responsive live chat going on too, which is one of the best features in my opinion. Bloomerang has got terrific average user rating of 4.5 stars. Here are the features that make Bloomerang does extremely well:
It's a really intuitive and user-friendly interface, with high levels of organisation, like prompts to delete certain records due to lack of activity on them. They also allow a lot of useful integrations, like Firespring which offers extremely useful tools for non-profits.
Tracking of the entire grant management system using notes, interaction and tasks can give you a crystal-clear overview of what's happening, and where your efforts are leading to or lagging in.
Another thing that Bloomerang is the ability to gauge and understand your donors, using terrific, all-round, detailed reporting features using algorithms that help you understand and initiate interactions and email surveys (and analyzing the response type/rate). With Bloomerang, your marketing efforts and interaction with your donors and correspondents have the potential to have a real breakthrough.
Since the reporting procedures aren't as complicated as of some others, it's easy to pull out reports and form funding strategies and see quicker data conversion, since you'll be on top with all the interactions, knowing who's on "top priority" before the lead/donor goes cold, and have everything updated and meet all of your goals ahead of time.
The number of users and the number of forms/page you could make are unlimited.
Training is also unlimited and free.
Pricing: $99 per month, billed annually
5. NeonCRM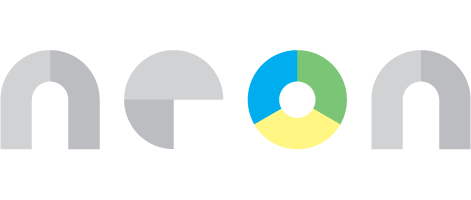 Just like all the other listed above, NeonCRM has got all the features that are vital to a CRM software, but we are delving into what makes each CRM stand out, and this one stands out for a few things, one of them being the fact that more than 90% of their staff is from a non-profit background.
Customer service. No, not just responding to queries in time and making relevant updates, but helping you make decisions and all the necessary changes to your system, whether it's data migration from hardware to cloud or integration or import/export of data from various sources into one. Customisation of this CRM for your own company won't cost you a lot of money (in other cases, you might exceed the budget as it often takes at least a few thousand dollars to tens of thousands for customization, especially for "free" CRMs). So this kind of expert consultation isn't something you'll get from other CRMs. You could use this for any type of NGO and could expect their team to collaborate with yours and understand your unique needs.
Since it's so robust with so many features, it might take a while to get a hang of it, but its consistency and the way it's updated (and keeps users informed of updates) makes it easy for any member of staff, like IT specialists, to marketers and volunteers. Having everything, including email in one place could free up your staff for spending efforts from record-keeping to doing actively productive work.
The way this CRM allows you to interact with team members, donors, prospect donors and other websites is outstanding. Their comprehensive web forms allow visitors on the website to enter valuable data that can be funneled directly into the system. This could be about how users stumbled upon your company, to their preferable mode of communication, to whether or not they'll be attending an event. Other types of web forms are also used for registrations.
Besides the consultation, if you're not an expert at web design, they'll do it for you at a reasonable price.
Training and webinars are for free, unlike many other CRMs.
Their workflow and trigger-action features work really well too, and allows users to take full advantage of the software.
It's good for small-scale businesses. Even a small, public school can afford it and use it to make their work easy and to take their business to the next level, by inputting all the data to see it in a way that's easy to visualize and organise and interact easily with numerous people at once using personalised email templates and other automated functions, along with all the features available.
Pricing: starting with $49.00/month Unlimited users/seats at no additional cost. The pricing is very flexible.
We've laid it all out!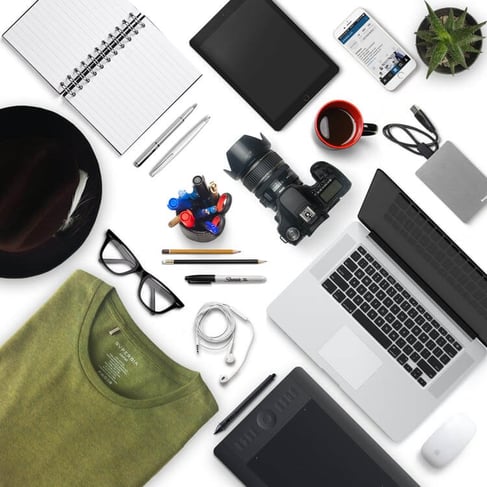 The benefit of including just the top 5 has forced us to carefully pick the best CRMs that include all the features necessary, but at the same time, they had to be the most diverse as well, that fit the needs of all sorts of businesses with different priorities. You have all the information right before you, and in case you need further assistance in choosing the right CRM for your NGO, you're most welcome to reach out to us!