If you are based in India and ever ordered your favorite pizza from Domino's through credit card, this should concern you as Domino's India database is on sale on the dark web for almost $550,000.
The leaked data is of size 13TB. The data set from the pizza giant includes order details, employee details, and credit card details of customers, customer names, phone numbers, email IDs, delivery addresses, and more. That's a bit of a concern because once the credit card details are leaked and gotten into the wrong hands, it opens doors for other fraudulent cases in the near future. Israel's cybercrime intelligence was the first to inform about the hack. According to Alon Gal, co-founder of Israeli's cybercrime intelligence, the hackers have plans to open a search portal enabling querying the data.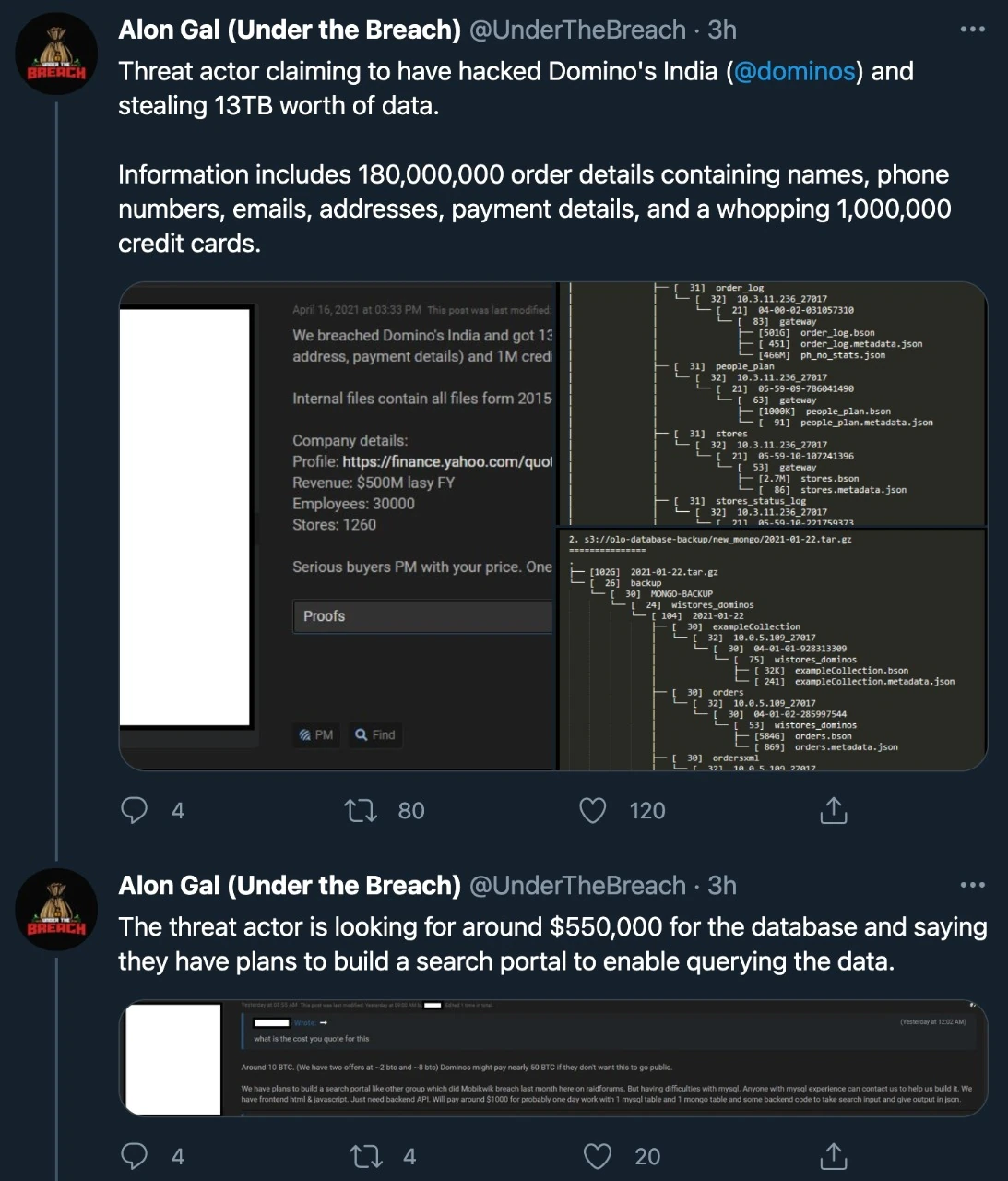 Domino's has neither denies nor confirmed the data leak. The increasing number of data leaks leaving people worried about the services they use on a daily basis. In the last couple of weeks, two of the major social media giant, Facebook, and LinkedIn faced a similar hacker attack where the data of millions of users was leaked online on the independent hacker forums. Blue ticked Twitter accounts were also compromised. The hackers didn't spare even GoDaddy. GoDaddy's 28,000 accounts were hacked last year.
CERT-IN alerted the Union Transport Ministry of India about targeted intrusion activities with possible malicious intentions after the attacks on India's government and private portals.