WordPress CMS and the plugins have a sweet and sour relationship. You know the sweet part when they make the functionality of your website possible. Whether is running a carousel on your website, having a gigantic hero section, or run a successful membership website, WordPress has plugins for all. The sour part is that they are vulnerable to attacks. One of the recent vulnerabilities is shown by the famous Contact 7 Form plugin risking almost 5 Million WordPress plugin users. However, before anything could happen, their developer fixed the issue, and a security patch was released on time.
We have had enough of the virus attacks in 2020. Now that we are entering the new exciting year 2021 let's solve this and be more secure. Keep up with the health of your body and website.
I would mention the complete healthy diet to stay fit, but this is not a health blog, so I am listing the best security plugin for WordPress that will resolve your WordPress security issues. Still, drink clean water, avoid junk food, wash your hands, take good sleep, and exercise daily – there you go.
When it comes to website security for WordPress, your hosting service provider might have offered you security features such as backups, regular updates, malware scans, and most importantly, firewalls. Having all these implemented on your website keeps it secure for the most part. But what if somebody passes the simple security of your website and breaks down the password. There's where a plugin would help you. Putting a double authentication from Google Authenticator while logging in adds an extra layer of security along with the aforementioned options.
There are ample WordPress firewall security plugins available, offering different layers of security. But, you do know how installing more plugins on your website will make it slow. And, then to speed up your website, you will install more plugins. This will make your website super heavy. To avoid this, install only the necessary ones.
Necessary WordPress Security Plugins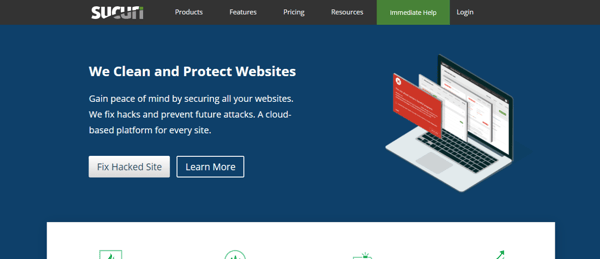 Sucuri is one of the leading WordPress Security Plugins, even in 2020. With an experienced response team and the latest tech, Sucuri has been able to offer a complete website security package.
Sucuri security plugin has categorized its services into 4 major parts
Detection – Website monitoring and alerts

Protection – Stop future website hacks

Performance – Speed up your website

Response – Help for hacked websites

Backups – Disaster recovery plan
Sucuri Firewall is a cloud-based security solution that you have. Unlike other plugins, this doesn't kill your website performance.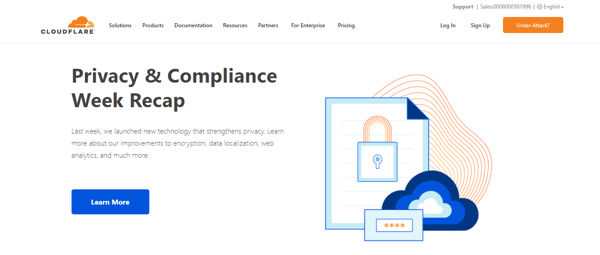 With time, Cloudflare has been able to manage and improve security and performance for the websites. It offers something more than what the standard security plugins do. Holding the Top Rated badge on TrustRadius for the year 2020, it is expected to go strong in the future as well. The major reason is the recent APO launched for WordPress.
Mitigating DDoS and L3 DDoS Attacks

Offers Secure Access Service Edge

Secure Hybrid, Cloud, and SaaS Platforms

SSL for SaaS Applications

Web Application Firewall

Malicious Bot Abuse Management

Internet Application Acceleration

Automatic Platform Optimization
All the above points give the best speed and security to your WordPress website.

Wordfence is not a cloud firewall, unlike Sucuri. It is an endpoint firewall, i.e., It runs on your server. So, it will make your website heavy and slow. But Wordfence claims to be better at securing your website even after making your website heavy. So, it protects your website but does a little less than other providers for your website speed.
The leading features of Wordfence Security firewall plugin include
WordPress firewall
WordPress security scanner
Leaked password protection
Live traffic
Advanced manual blocking of malicious networks
File repairing
Two-Factor Authentication
The only downside of this plugin is that it doesn't improve the speed of the website. For improving the website performance, you need additional performance-enhancing plugins. And, users have accepted this situation because it is easy to use and relatively cost-effective.

Another plugin that promises speed and security is Jetpack. Its real-time backup features allow you to save every change you do on your website. So, in case anything goes down, you always have your latest website data.
Jetpack's built-in performance enhancement tools load pages faster and improve site speed. This increases your user retention and makes your website rank better on search engines.
Jetpack Security Features Include:
Malware scanning

Spam blocking

Brute force attack protection

Downtime monitoring

Activity Log

Malcare is known for removing viruses and suspicious attacks quickly. This WordPress firewall plugin's tall claim is that it is the ONLY WordPress Security Plugin with instant WordPress Malware Removal. In addition to that, Malcare also claims never to slow down your website even when the scan is running.
Standard Malcare Security Plugin Features
Malware Scan and Removal

Login Protection

WordPress Firewall and Management

WordPress Hardening (Need technical skills to implement WordPress hardening features such as modifying security keys in wpconfig.php file)

White Label Solutions

Removing website from blacklist
Your decision to choose a plugin goes right when you choose one based on your security requirements. Choose a plugin to cover the security areas that are left behind by your hosting service provider.
Now, while choosing the hosting service provider, try to choose the one that is offering major security features by default. This way, you won't have to install more plugins and make your WordPress website heavy. Let the hosting provider cover the security, so the website remains speedy.
Here are the Best Security Features You Should Look for in a Hosting Provider
Customer Support 24/7: Anything can go down at any time – gulp that in. At that time of need, you need live customer support. And, not only you but nearly 88% of the customers want to talk to a live customer support executive. Those hosting service providers who have recognized the need have offered 24/7 customer support. Having someone professional taking your website and the data to the safe side is a welcome step.
A Promising Backup System: Good hosting providers take backups of your data daily, weekly, or monthly. Depending on your requirements, you can choose how quickly the hosting providers are offering you to save your latest version of your website. If a cyber-attack happens on your website, you will still have your latest website data with you for easy restoration.
A DDoS Protection System: Distributed Denial of Service (DDoS) attack is said when a hacker floods your website with unnecessary traffic until it crashes. In that case, the website is inaccessible to your potential audience as well. You end up losing a lot of revenue if you become a victim of a DDoS attack. 1/3 of all downtime situations happen because of DDoS attacks. This means there's a 33% chance that a normal downtime you face on a random day might be because of a DDoS attack. You can save your website and business from this if your hosting service provider has a DDoS Protection System.
Regular Updates: Hackers are constantly developing new viruses and finding new ways to attack your website. Your hosting providers and virus protectors must update themselves regularly to stop these attacks. It's a no-brainer that an old and outdated hosting service is a playground for hackers. Regularly updating servers keeps you secure from the latest viruses.
Firewall: Imagine a giant wall on fire on the borders of your castle, protecting you from the attackers. Firewalls in digital space are the software protecting your data and system. They restrict the entry of private networks accessing your sensitive data. It's an important first line of defense against malicious attacks and hacks.
Manual Reboot: Automatic reboots are good if something suspicious happens to your server. But these are not controllable. A system has a programmed definition of suspicious activity. It may not push for the reboot in case of an attack, which is not defined as an attack in the system. On the other hand, you have complete control in case of a manual reboot. You can manually reboot your server when you want to update anything or in case you notice any issues with the server. This particular feature gives you the power button to your system, which is great.